Apple Music Debuts New 'Shazam Discovery' Playlist, Updated With Emerging Tracks Every Tuesday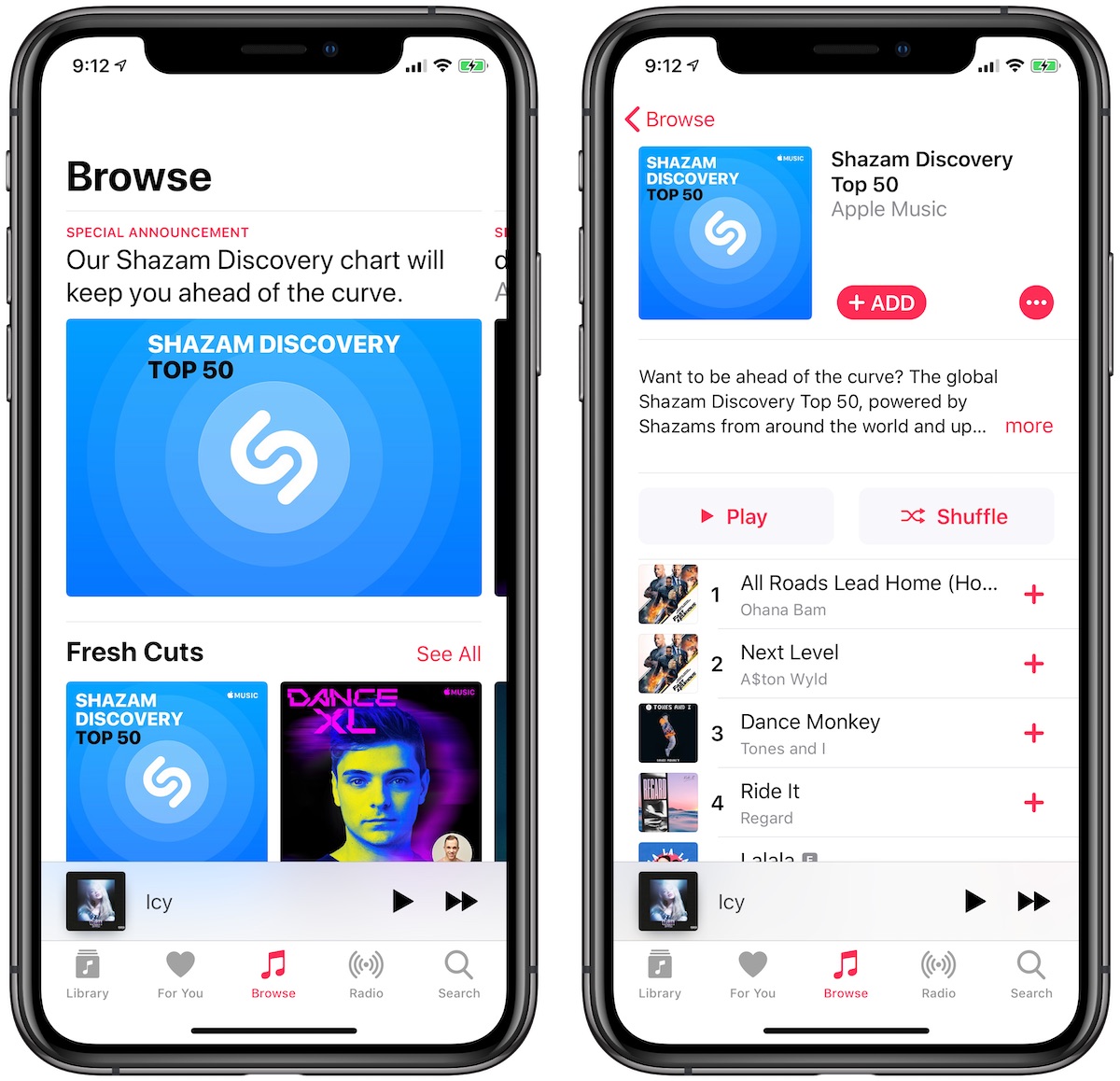 Apple Music today launched an all-new playlist of emerging songs that are receiving the most shazams around the world, called the "Shazam Discovery Top 50." The playlist will be updated every Tuesday with a new ranking (via Variety).
Shazam Discovery Top 50 will be focused on up-and-coming songs from breaking artists, so well-known musicians won't be as prevalent in the playlist. Apple Music told Variety that it will use "Shazam's proprietary algorithms [to offer] a unique predictive view on rising artists and reacting tracks to Apple Music subscribers."
"The ranked songs are all at different points in their individual lifecycle and the majority of artists represented are emerging and up-and-coming."
"All are experiencing a level of momentum indicative of future potential of hitting the top of Shazam's Charts, and show any or all of the following patterns: moving quickly through Shazam's charts, growing rapidly, steadily and/or geographically."
You can find the Shazam Discovery Top 50 playlist today by opening Apple Music on macOS or iOS, and navigating to the browse tab. Apple has highlighted the new playlist at the top of the page, and also included it in the "Fresh Cuts" section of Browse.
Apple acquired Shazam in 2018, and is now beginning to integrate some of the music-recognition app's features into Apple Music.