Husband-and-Wife Duo OUT OF THE DUST Find Meaning In The Music "Now More Than Ever" With Sophomore Release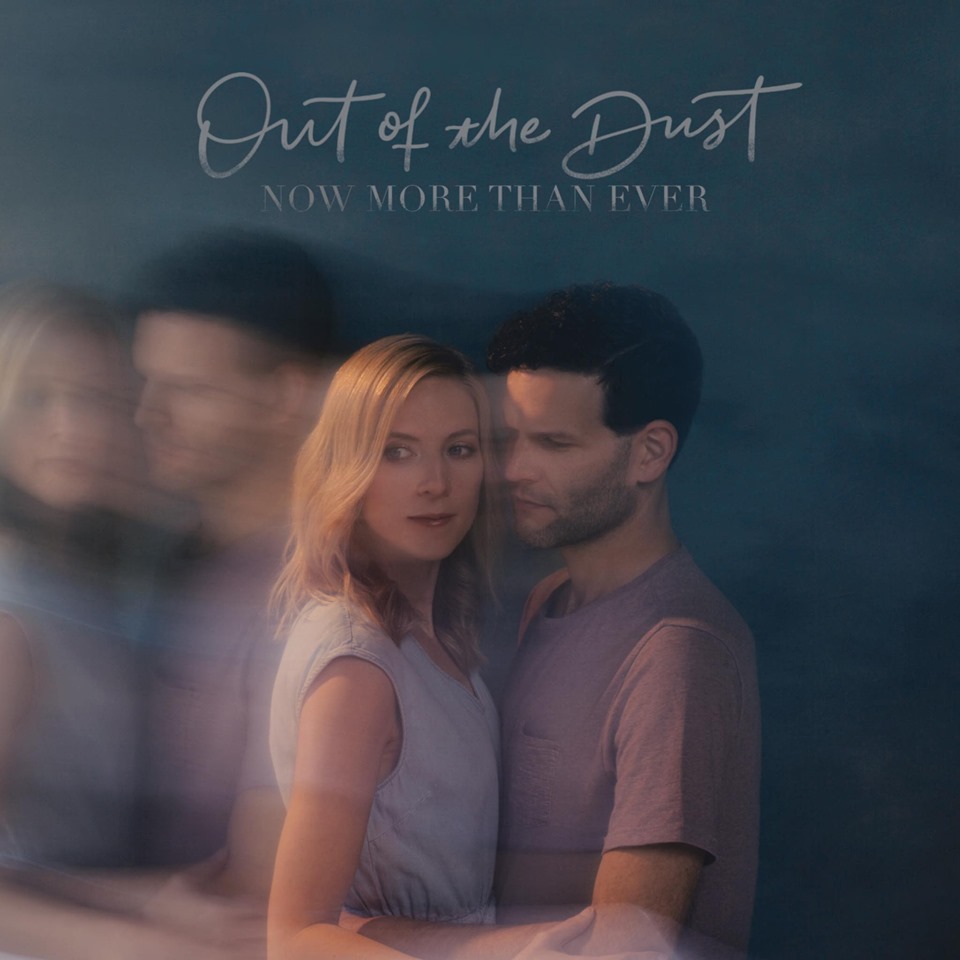 Husband-and-Wife Duo OUT OF THE DUST Find Meaning In The Music "Now More Than Ever" With Sophomore Release
Husband-and-wife duo Out of the Dust, comprised of Chris and Stephanie Teague, will release their sophomore album, Now More Than Ever, on September 13th. The new project spans multiple genres and features guest appearances by Dove Award-winning artist Plumb and Christian Hip-Hop favorite, Tony Tillman. The album's sweeping orchestral arrangements sit side-by-side with imaginative pop production and showcase Chris and Stephanie's most personal and important work yet.
The duo first made headlines in 2017 with their self-titled debut (Discovery House Music). The album was birthed from a difficult and raw time in their lives, including a separation, divorce, and eventual remarriage. Their lyrics addressed not only the pain and reality that life brings, but the hope and healing that Jesus offers. And the songs quickly resonated with listeners, who in one way or another, could identify with one or more of the challenges we all face.
Out of the Dust's story of downfall, heartbreak, and miraculous redemption is woven deep into the fabric of their music. After growing up in church and marrying young, Chris slowly and quietly lost all faith in God during college. Slipping into the grips of alcohol, drugs and every other whim of his heart, he secretly managed an alter ego for years around church friends, family, and even Stephanie. Finally, everything surfaced one Thursday night in January 2010 as Stephanie's life unraveled before her eyes. Their young marriage quickly collapsed in divorce as Chris walked away from everything he knew. What happened next can't be called anything other than a miracle. His independence very rapidly found him in the darkest and most desperate place of his life, and it was there that he was shown the depth of his selfishness and pride. Incredibly, in just over a year, God mended their hearts, restored their marriage, and still continues to breathe new life into their story today.
God not only redeemed and resurrected their marriage, but He also gave them a new direction which they had never even dreamed about… Music together with a purpose. The release of their debut album led them to perform and share their story all over the country, and they received extensive media coverage including Fox News, The 700 Club, and Family Life Today.
"The core of our name Out of the Dust is so deeply tied to who we are and what we came from and what God brought us through," says Chris. "Our marriage, our relationship together, was nothing. It was reduced to dust and ash. But just like God breathed life into the dust of the earth and created Adam, he breathed life back into us and allows us to do what we do and to sing about that journey. We feel called to give people a glimpse of the hope that we've been given. A hope that's available to them as well."
Overcoming impossible odds seems to be a way of life for Chris and Stephanie. The two 30-somethings tour the country (with their two young children!) carrying a message that has resonated with listeners across generational, racial, and geographic borders. The message is simply this… nothing is ever too lost and no one is ever too far gone.
Out of the Dust is on tour this fall, followed by a 30+ city U.S. tour in 2020. For tour dates or more information, visit www.outofthedustmusic.com.
Track Listing:
1) I Come Alive
2) So Amazing
3) Now More Than Ever
4) I Will Go
5) Truth (feat. Tony Tillman)
6) Love Your Enemies
7) Take This (feat. Plumb)
8) (Still)
9) I Still Believe In You
10) Redemption Skies
11) Great Is Thy Faithfulness
Visit Out of the Dust online:
https://www.outofthedustmusic.com
https://www.facebook.com/outofthedustmusic
https://www.instagram.com/outofthedustmusic