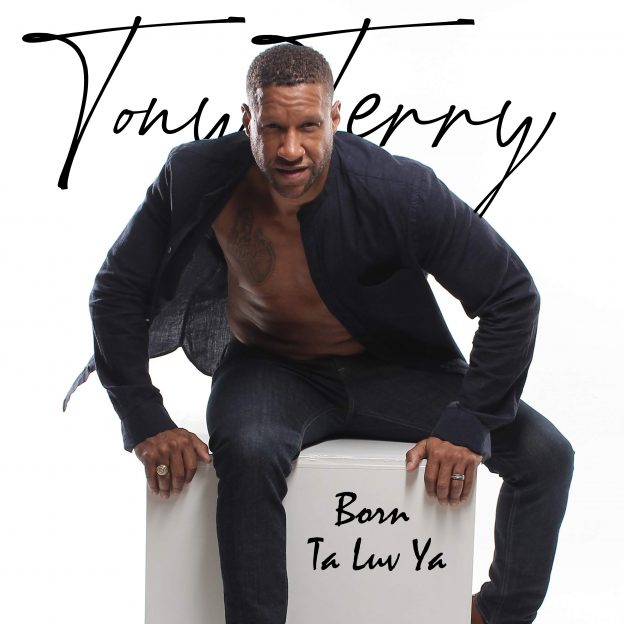 New Single Available Now 
FOR IMMEDIATE RELEASE 
Atlanta, Georgia – September 25, 2020 – Veteran songwriter and performer Tony Terry is back and better than ever with his latest R&B creation, "Born Ta Luv Ya." 
If there is one thing that can be agreed upon it is that R&B is one genre that will never die because it is based on two of the most humanistic experiences; love and heartbreak. Today, the legendary R&B singer Tony Terry is proud to present one of those experiences with his soulful, beautiful new single, "Born Ta Luv Ya.' The way Tony Terry's vocals pair with the music, it is like a warm embrace from a loved one – which is something we can all use in 2020. 
Tony Terry is no stranger to music. He got his start as a backup singer for the pop group Sweet Sensation as well as the hip hop group, The Boogie Boys. Once he found his footing, he signed to Epic/CBS Records and spent much of the '80s and early '90s tearing up the charts with hit singles such as "She's Fly," "Lovey Dovey," and "With You." Over his career, Tony Terry has released six albums, including 2015's 'I Tony 6.' Now, after a handful of years, he is back at it again with the dynamic new single "Born Ta Luv Ya." 
On top of his music career, Tony Terry has made a name for himself in the acting realm as well, having been featured in the Michael Jackson produced 'Sisterella,' toured as the Tin Man in 'The Wiz' national tour, starred in 'Black Nativity' at New Brunswick, New Jersey's Crossroads Theatre, and more. 
Those interested in adding new R&B to their playlists, featuring "Born Ta Luv Ya" on their site, or interviewing Tony Terry on their site, station, or podcast can reach out via the information provided below.  
For more information on Tony Terry, please visit: http://officialtonyterry.com 
###
Contact:
Tony Terry
Song Source Music Group; Adrian D. Meeks
[email protected]
678-683-0358 
Links:
Born Ta Luv Ya: https://www.youtube.com/watch?v=AXNrJTxz2Sk
Facebook: https://www.facebook.com/therealtonyterry
Instagram: https://www.instagram.com/mrtonyterry/
Spotify: https://open.spotify.com/album/0tpBvSUzHGlyCNODaIWfzU?si=x2FvS7CTSDmUH5hT_KCva