Funk, Soul and R&B at the Beachy. Photo by @jordankmunnsWinston SurfshirtBeach Hotel  |  Friday 15 November
Sydney-based funk, soul and R&B act Winston Surfshirt have released Apple Crumble the second full-length release, following on from their applauded 2017 debut, Sponge Cake. The hit album bound together brass, hip-hop sensibilities and airy vocals to receive nods from international tastemakers, including Beats 1 host Zane Lowe, Sir Elton John, Jason Bentley (KCRW), Huw Stephens, Phil Taggart (BBC Radio 1), Lauren Laverne (BBC Radio 6), and as a triple j feature album.
They have developed a cult following for their smooth style and raucous live shows, but the band's unique blend of funk, soul and hip-hop originally emerged as the solo project of singer/rapper/producer Winston Surfshirt, before organically adopting other local artists and snowballing into what is now a musical collective, filling each stage they grace to the brim.
See Steve and the Sidemen dish it up at the Bowlo this FridaySteve Banks and the SidemenFriday 8 November  |  Bangalow Bowlo  |  8pm  |  $35
After a sellout show at the Byron Theatre earlier in the year and a recent gig at The Byron Guitar Festival, Steve Banks and the Sidemen return for a summer session — bringing live music back to the Bangalow Bowlo.
Steve has banded together with other Byron locals, Greg Lyon, Rick Fenn and Grant Gerathy – as well as Bruce Haymes and Jeff Burstin.
The sole purpose of the show is to focus on the sidemen who are, according to Steve, the engine room driving any band.
Wongo at The BreweyWongo with Cha Lee + Sunny Day + Bean Dip + more!Byron Brewery  |  Saturday 9 November  |  5pm  |  $20
Producer, DJ, label head, radio-show host, former international breakdancer, full time funnyman, Gold Coast-bred party-starter Wongo is no one-trick-pony.
With a big few years under his belt, by now you've probably already cut shapes to Wongo tunes. He's even been tasked with crafting official remixes for Beyoncé no less than three times, as well as flipping folks like A-Trak, Confidence Man and Yolanda Be Cool.
DZ DeathraysDZ DeathraysThe Byron Brewery  |  15 November  |  7pm  |  Free
DZ Deathrays say 'We started at a house party… we will most likely end at one. We used to be called DZ now we are DZ DEATHRAYS. We hope to one day party with Andrew W.K.'
You can catch them at The Byron Brewery, 15 November, from 7pm. This is a free event.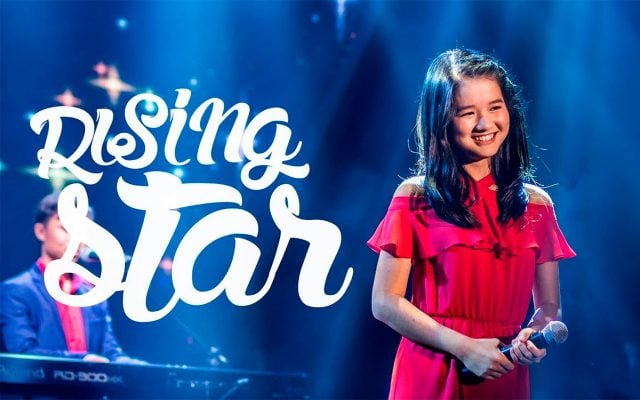 Support local young performers and their dreams at The Byron TheatreThe Rising Stars Youth ConcertByron Theatre  |  10 November  |  1pm  |  Adult $16.50, Member, Concession & Student $11.50
The Rising Stars Youth Concert presented by Byron Music Society is on this weekend. Support local young performers and their dreams by attending the Byron Youth Concert.
Share the experience when some of the most outstanding young musicians from our region perform at the Byron Theatre. These enthusiastic and talented young performers also reflect the dedication of many fine and inspired teachers in the area.
The culture of performance and creativity is very rich amongst local youth today, so don't miss this wonderful showcase.
It's a superheistSuperheistByron Brewery  |  Thursday 14 November  |  8pm  |  $25
After crushing stages across Australia earlier this year alongside Alaska's 36 Crazyfists as part of the inaugural HeistFest Tour, Australian monoliths of nu-metal, Superheist, have announced a short and ferocious tour to celebrate the recent release of their critically acclaimed fourth studio album Sidewinder .
This is your chance to witness the energy and earth-rumbling wall of sound synonymous with a Superheist live show right here in Byron Bay.
Tickets $25 from oztix.com.au.
Tags:
Become a supporter of The EchoA note from the editorial team
"The Echo has never underestimated the intelligence and passion of its readers. In a world of corporate banality and predictability, The Echo has worked hard for more than 30 years to help keep Byron and the north coast unique with quality local journalism and creative ideas. We think this area needs more voices, reasoned analysis and ideas than just those provided by News Corp, lifestyle mags, Facebook groups and corporate newsletters.
The Echo is one hundred per cent locally owned and one hundred per cent independent. As you have probably gathered from what is happening in the media industry, it is not cheap to produce a weekly newspaper and a daily online news service of any quality.
We have always relied entirely on advertising to fund our operations, but often loyal readers who value our local, independent journalism have asked how they could help ensure our survival.
Any support you can provide to The Echo will make an enormous difference. You can make a one-off contribution or a monthly one. With your help, we can continue to support a better informed local community and a healthier democracy for another 30 years."