AN internationally acclaimed musician has been granted planning permission to build a music and painting studio at her ancestral family home in Donegal.
Anohni Hegarty, known as Anohni, came to prominence as lead singer of Antony and The Johnsons. The group won the Mercury Prize in 2005 with their second album I Am a Bird Now.
In 2015 she released an album under the name Anohni and in 2016 she became only the second transgender person to be nominated for an Oscar. The nomination for Best Orginal Song was for 'Manta Ray' which featured in the movie Racing Extinction.
The singer and artist was born in England but moved to California with her family as a child.
She has been granted planning permission to demolish part of her derelict family homestead at Crobane near Carrick which dates back three generations to when her uncle Patrick John McNeilis lived there.
In a letter to Donegal County Council, the artist described the Carrick area as "the most beautiful place in the world to me". She said that to live there would be the realisation of a vow she made to one day reclaim the land and rebuild the cottage.
"As a child my father took us to visit the old homestead where my great uncle still maintained a small farm.
"I remember marvelling at the way of life. Having been born in the suburbs I could hardly believe that my great uncle was still living in a stone cottage in the mountains of Donegal without running water or electricity, even a bathroom, in his majestic landscape, with his sheep, dogs and walking stick. It made such an impression on me to experience my heritage so viscerally."
She added, "Crobane is the most beautiful place in the world to me. I often marvel at the three-generation odyssey that saw members of my family leave Crove Upper and spread across the world in search of work in the 1930s, have children and form a Donegal satellite community in London and then have grandchildren in the UK, the United States and Sweden.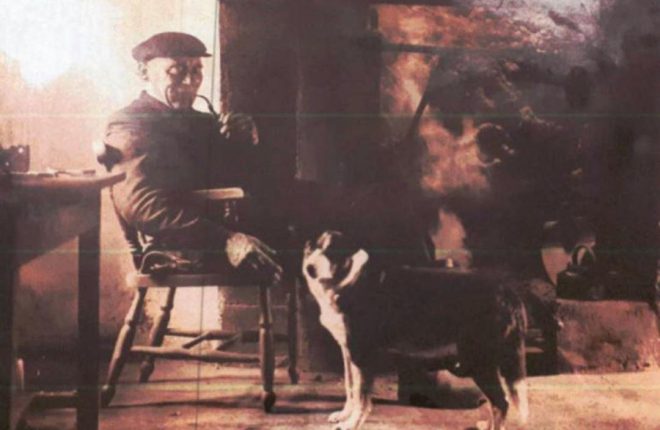 "I have now returned to the landscape that held my family for countless generations."
In their submission on behalf of the musician, McCabe Architects said the application was for "a unique, forward-looking retreat type studio of distinctive architectural merit".
The rebuild will create a "private studio/series of spaces" for the artist's music and art.
McCabe Architects added, "Whilst her work takes her abroad to many busy cities, Crobane is a private creative space where she can take inspiration from the landscape a place of refuge and solace, a place to clear the head."
Posted: 7:30 pm October 20, 2019
SHARE