New song created between singers in Aberdeen, London and Madrid – with Castlegate providing backdrop to music video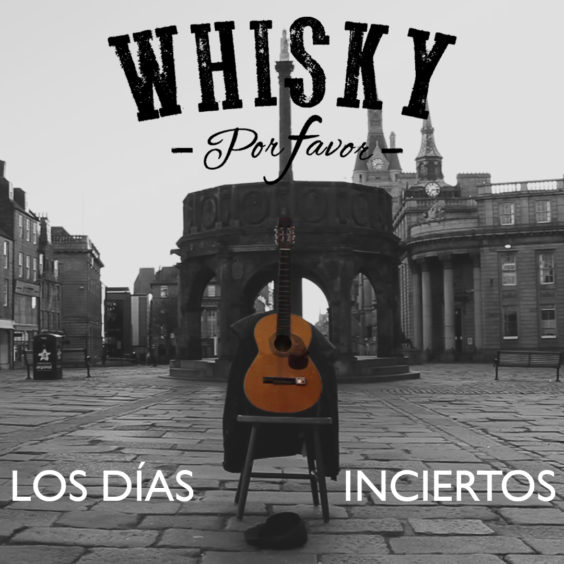 A new song has been created from three corners of the continent, with the Granite City providing the backdrop for its music video.
Los Dias Inciertos' (The Uncertain Days), is the second single by Aberdeen duo Whisky Por Favor, formed by the Spanish singer and guitarist Javier Buron and Scottish guitarist Innes Cardno.
The song mixes Cuban and Spanish traditional rhythms, inspired by the "desperation" and "confusion" caused by the confinement, but promises a bright future.
Whisky Por Favor cover
It has been created and recorded between Aberdeen, London and Madrid in recent weeks.
For the single, the pair collaborated with the well-known Scottish musician Simon Gall  on percussion, Spanish saxophonist Jesus M. Zajara and Scottish musician Nassif Younes on bass and production
The music video was recorded in Aberdeen's Castlegate, due to the fact the live music scene has been so dramatically affected in the city.
Last night Mr Buron said: "At the moment, uncertainty is the only certainty we seem to have.
"There are no gigs and many of the people I know are on furlough or unemployed, so we wanted to take advantage of all this spare time, and this is the song that came up.
"It is great that, at least, you can record everything remotely, from different locations and countries, and release a single without even meeting the other musicians personally.
"It is not ideal but really practical for this situation."