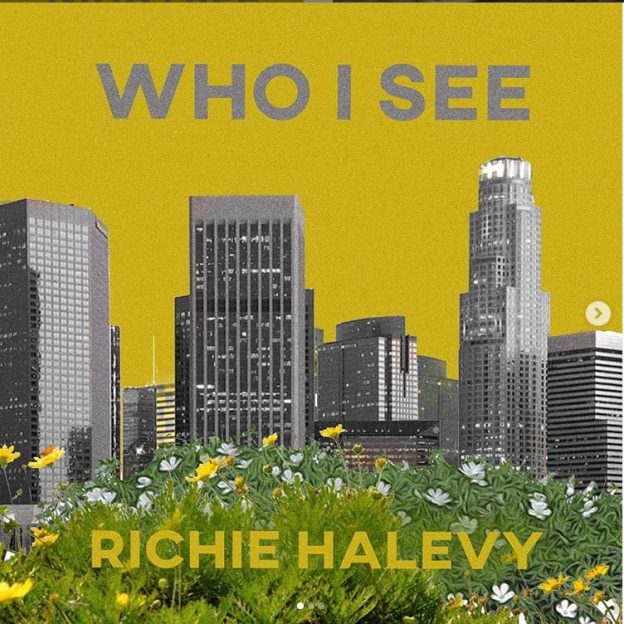 New Album Will Have Fans Rocking Out
Sparta, New Jersey – August 10, 2020 – Alternative artist Richie Halevy is excited for fans to check out his new album. "Who I See" will have listeners experiencing a musical journey as they add it to their playlist.
"Who I See" is the perfect mix of edgy and indie-pop songs that will keep music lovers interested. The album was written, recorded, and produced over the course of five years in the singer's dorm room. People will relate the lyrics, as they document the personal growth of the artist. The quarantine allowed Richard to finish the album and it was released on July 31, 2020. It is available on digital platforms. 
Richie Halevy graduated from Villanova University with a business degree, but his true love is music. He began teaching himself to play various instruments seven years ago. He began added singing to his array of talents five years ago. After taking a music production class, Richie was ready to make his music dreams come true.
To listen to more of their music, or for interested parties to reach out to Richie Halevy for an interview on their site, podcast, or radio show can reach out via the information provided below.
For more music by Richie Halevy, please visit:
https://www.richiehalevymusic.com/music
####
Contact:
Richie Halevy
[email protected]
Links:
Instagram: https://www.instagram.com/richiehalevy19
YouTube: https://www.youtube.com/channel/UCjpnLtBh02UBRoND_JM54xQ
Soundcloud: https://soundcloud.com/user-425446725
Spotify: https://open.spotify.com/artist/71OkXo0Ad1ZrxT2YmjeJag?si=0ZdxsOOwRR-OMbF8ljwgqA