Shop Talk: SʞIN's Christopher Cruz Wants San Antonio Music Lovers to Leave Their Comfort Zone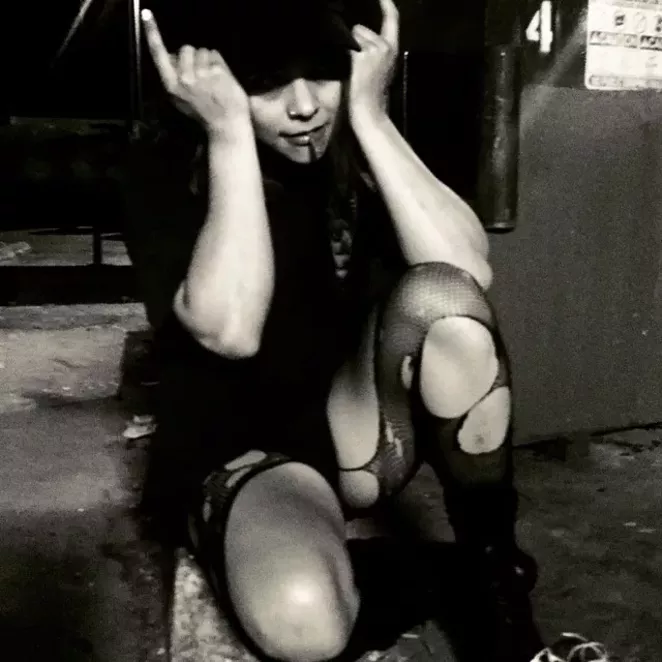 On Saturday, September 28, more than 35 bands will take over 10 St. Mary's Strip venues for the San Antonio Music Showcase, a Current-sponsored night highlighting some the city's finest homegrown talent.
As the event approaches, we're hitting up members of participating bands to talk about the Alamo City's music scene, including its positives and negatives. Our fourth feature is with Christopher Cruz, the madman behind SʞIN, the abrasive, distortion-heavy industrial outfit formerly known as No.925.



How long have you been playing shows in San Antonio?



It started off when I met Wolf Party and Mutant, so about two years ago — when I first started No.925, right when I first moved over here.





Where'd you move from?



Corpus.



What was the reason for switching your name from No.925 to SʞIN?



To me, No.925 wasn't turning out the way I wanted it to. I felt like I was putting a lot of pressure on myself to make something that people would like. With SʞIN, it started out by being influenced a lot by death metal and [SA-based industrial artist] Mutant, [as well as Austin noise punk outfit] Street Sects. Mutant told me to get some vintage [electronic equipment]. So that's what I did, I remember I went out and bought an MPC 2000 XL and started making drum beats, and I told myself, "No pressure, just start putting things together," and that's what I did. And I wrote two songs underneath the name SʞIN.



How's the response been to your music?



It started off slow with No.925, but with SʞIN, people have been treating me differently, I guess. Especially with people who book shows here. I get a quicker response from people when I reach out. So that's what keeping me going, maybe because I feel like I'm doing something that feels natural.



What's something you would change about the music scene here?



I'd like to see more support for shows. People are so locked in their head with what they like. I find that the San Antonio scene is quite persistent with the same crowd. I do see new faces, but in a way, I wish that people would be more open minded about hearing something new or weird.



Catch SʞIN at the Goth / Industrial showcase at Amp Room during the San Antonio Music Showcase. For more information, tickets and the full lineup, visit sanantoniomusicshowcase.com.



Stay on top of San Antonio news and views. Sign up for our Weekly Headlines Newsletter.