Soulful Passion Connecting Life's Journey through Musical Compositions: Presenting to the World Ms. Elly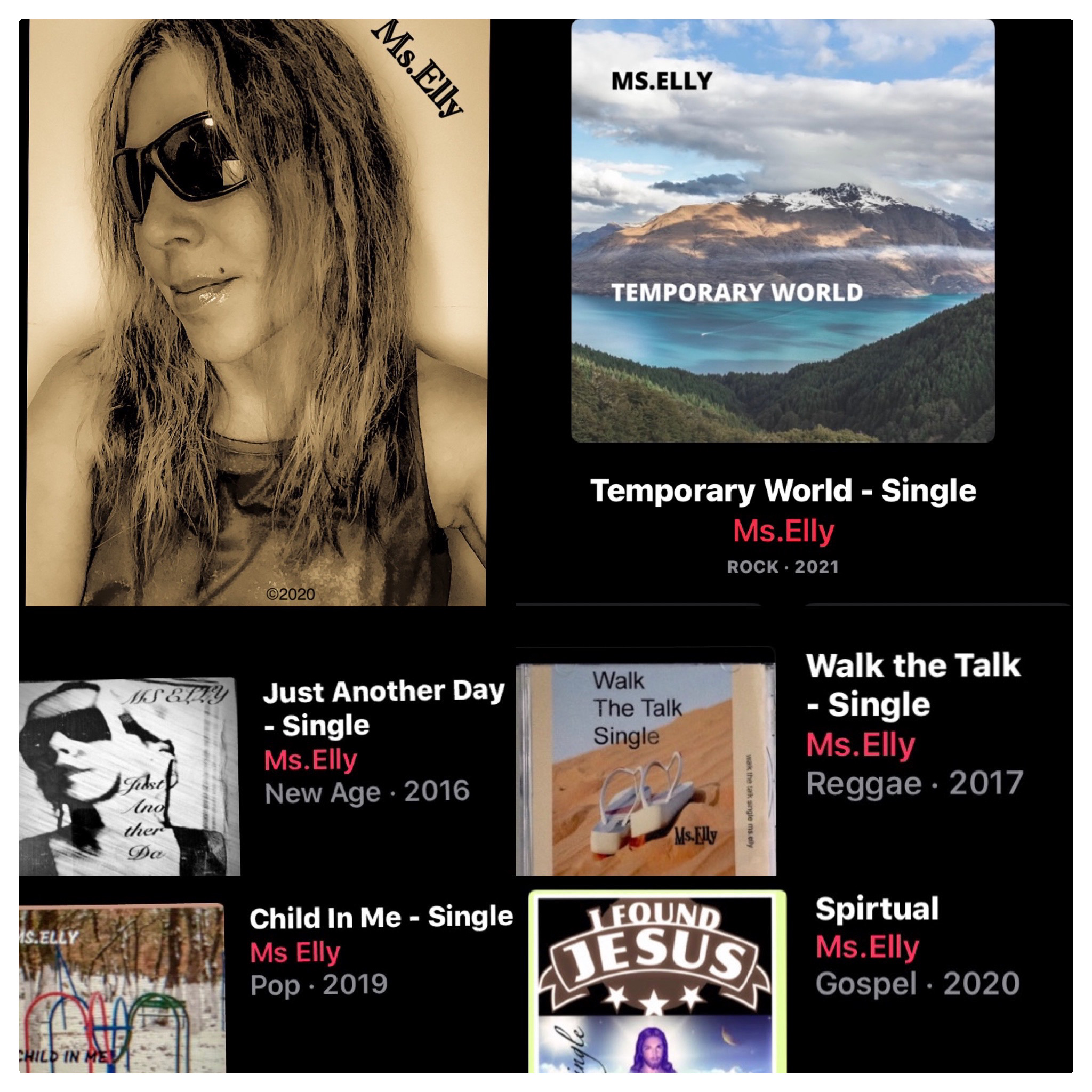 A hidden gem from Queensland, Ms.Elly masterfully and effortlessly creates stunning and memorable musical combinations that meld and marry to produce some of the finest and most rich music.
Gold Coast, Queensland, Australia – March 8th, 2021 –  Budding singer Ms.Elly is a talented powerhouse of Hip Hop and Rock music, creating music that not only exudes the most fun and thrilling vibes but is also memorable. Ms.Elly is a cross-genre multi Talented Artist, music styles to date feature ambient new age hip hop, pop, gospel, and rock. Making sure that the genre of Hip Hop is blessed with not only the best hip and groove-worthy musical beats but also superior songwriting and soulful lyricism, Ms. Elly is driven for success. The young and talented artist is making waves in the genre with her beautiful and original soundtracks that are bound to establish her position in the genre, as the finest new artist in the industry.
Ms. Elly's stunning and exciting new single titled "Temporary World" is a rock single that is all set to become a composition that is both well-received critically and commercially. The single having released on February 28th, 2021, is a melodious and hip track, enlivened by striking vocals by the artist and the perfect music to blend her soulful voice. The single is focused on the message of inspiring people and making sure that every single day is driven by motivation, love, and happiness. With this fresh new release, Ms.Elly wants to make sure that listeners internalize the crucial message of optimism and looking forward to the day when all seems lost.
With "Temporary World", Ms.Elly wishes to break into the genre with rich and relatable music that is both fun and groovy and is underpinned by a strong and soulful message for listeners. The talented artist wishes to keep on improving her style and making sure that she is able to release more music for her fans.
####
About
Up-and-coming singer and songwriter Ms. Elly is a sensational and multi-talented force hailing from Queensland, Australia. Driven to improve her compositions and artistic spirit, Ms. Elly was nominated for the 15th Annual Awards for Independent Music in 2016, after the success of her single "Just Another Day", which was hailed critically and commercially.
Penning compositions that are inspired and motivated by real-life incidents, Ms. Elly believes her purpose is to use music to connect and relate to other people and their minds, body, and soul. She is inspired to create music that is both narrative and connecting and one that touches other people's hearts. Having a strong conviction in her soul and abilities, Ms. Elly feels that she is destined to use her talents and musical prowess to spread important messages to listeners of her genre. Ms. Elly plans to create more musical compositions that are both inspirational and motivational. With her music, she intends to highlight her own struggles personally and wishes to connect with listeners of her music.
Contact
Name: Ms.Elly
Email: [email protected]
Links:
Spotify https://open.spotify.com/episode/2bZVd8suQJbWCxDL01qOqz?si=YPVQV78yT6GSIw1CiRUupg
Website https://stream.atomicmusic.space/MsElly
YouTube https://youtube.com/c/MsEllyAnasis
Facebook facebook.com/lisa.elly.9212
Jango http://www.jango.com/music/Ms+Elly