The Willingham Performing Arts Academy Presents the Mel Brooks' Musical Adaptation of "Young Frankenstein" in the Willingham Theater Oct. 17-20 | Events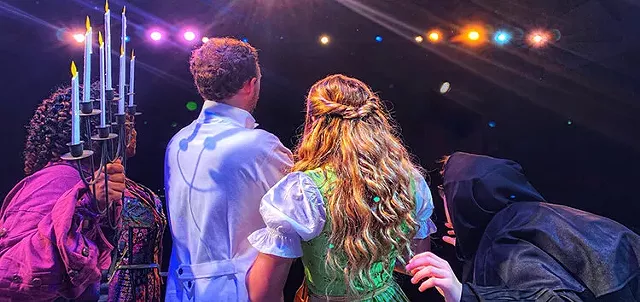 (Yadkinville, NC) – "It's Alive!" Continuing a successful season of large-scale Broadway musicals, The Willingham Theater is pleased to bring the cult film-turned musical, Young Frankenstein, to its stage. The electrifying adaptation of Mel Brooks' monstrously funny film was a massive hit on Broadway and will leave the audience in stitches on October 17th-20th, 2019.
Get whisked away to Castle Frankenstein with Mel Brooks' Monster-sized toe tapping musical
Grandson of the infamous Victor Frankenstein, Frederick "Fronkensteen" is surprised to learn that he has inherited his family's estate in Transylvania. With the help of a hunchbacked side-kick, Igor, and a leggy lab assistant, Inga, Frederick, a normally serious medical expert, finds himself thrust into the mad scientist shoes of his ancestors. Full of hilarious lyrics and a tap-dancing monster, Young Frankenstein is every bit as relevant to audience members who will remember the original as it will be to newcomers. With all the panache of the screen sensation and added extra theatrical flair, Young Frankenstein is scientifically-proven, monstrously good fun.
– Book by Mel Brooks & Thomas Meehan –
– Music & Lyrics by Mel Brooks –
– Music Directed by Charlie Kluttz, Choreographed by Luke Miller, Directed by Jessie Grant –
Young Frankenstein is presented through special arrangement with Music Theatre International (MTI). All authorized performance materials are also supplied by MTI. www.MTIShows.com
Tickets & Additional Information
When: October 17-19 at 7:30pm, & October 20 at 3:00pm, 2019
Where: Willingham Theater, 226 E. Main St., Yadkinville
Tickets: $22; www.yadkinarts.org or call 336-679-2941
Run Time: approximately 150 minutes
***Content Advisory: Young Frankenstein contains adult language and sexual humor; may not be suitable for all ages.***
About the Yadkin Arts Council
The Yadkin Arts Council and Cultural Arts Center's mission is to enrich the lives of every citizen of Yadkin County through a broad variety of arts programs that touch, inspire and involve creative spirits of all ages and all backgrounds. We believe art is transformational. Arts open minds, frees imagination, and helps people see the world from different perspectives.
The Yadkin Arts Council is a nonprofit 501(C)3 organization. In September, 2010, the council opened the new Yadkin Cultural Center, providing a home for the arts in Yadkin County. It encompasses the Welborn Gallery, the Willingham Theater, the Center Bistro, classrooms and meeting rooms, staff offices and working artist studios. The Yadkin Arts Council website at yadkinarts.org provides up-to-date information about existing and upcoming exhibits, events and programs and offers forms and rules for artists wishing to submit artwork for future exhibits and juried shows.
About the Willingham Theater
The Willingham Theater hosted its first performance in December 2012, just two short years after the Yadkin Cultural Arts Center opened its doors to the citizens of Yadkin County. While many might dismiss the power of a small city theater, we like to prove that we can indeed bring the big city excitement and experience to our small town. Our state-of-the-art theater seats 193 patrons and showcases a variety of engaging performances ranging from music, dance, drama, comedy, and even film. In addition to ample seating, the Willingham Theater has a remarkable state-of-the-art-technology. The Willingham Theater is owned and operated by the Yadkin Arts Council.