U2 radio station playing nothing but songs from the Irish music icons to launch in 2020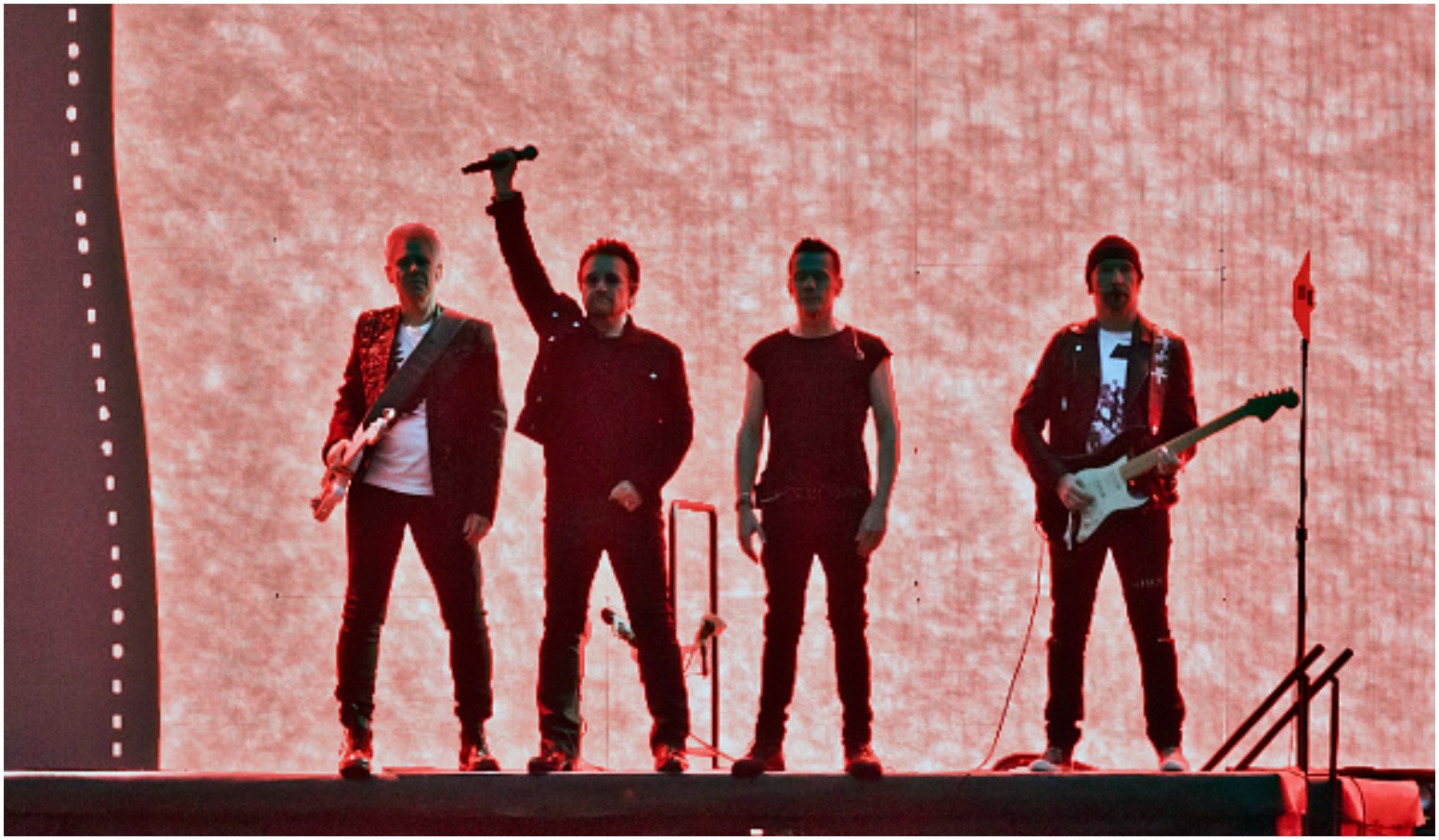 IT'S A beautiful day for U2 fans following the news that a brand-new radio station playing nothing but songs by the Irish band will launch in 2020.
U2 has teamed up with US satellite and online radio giant SiriusXM to launch the brand new U2X RADIO station from next year.
The station will give listeners access to the band's acclaimed back-catalogue of classic albums and singles which will be played 24 hours a day on the service.
A must-listen for U2 fans, the station will feature rare interviews with each of Bono, The Edge, Larry Mullen and Adam Clayton as well as live concert recordings and rare B-sides.
Each member of the band will share specially curated playlists with listeners as well as the music that influenced their work and other content celebrating their Irish roots in Dublin.
U2 announced plans for the new station live on stage in Tokyo, Japan, during the latest leg in the band's The Joshua Tree Tour.
The announcement featured an appearance, via video link, from SiriusXM presenter Howard Stern over at Howard 100 and was streamed live via the U2 Facebook page.
Bono said: "Generally when I open my mouth people prefer if I'm singing, but on U2X RADIO, maybe they'll forgive me the odd interruption…"
Larry Mullen added: "It all sounds exhausting to me but if people really want to listen to us for 24 hours a day, this is the way to do it."
Adam Clayton said: "I'm not entirely sure what this is but what it isn't is an opportunity to hear some bass solos… U2 24/7. Welcome to the last 43 years of my life."
U2 joins the likes of Drake, Bruce Springsteen and Frank Sinatra in offering their own dedicated SiriusXM channel.
Scott Greenstein, President and Chief Content Officer, SiriusXM. "U2 has unparalleled influence as musicians, social activists and global cultural icons."
The Edge said of U2XRADIO: "So I get to sit around having a laugh with my musician friends and playing our favourite music. As I always say, I have the best job in the world!"
One moment please…