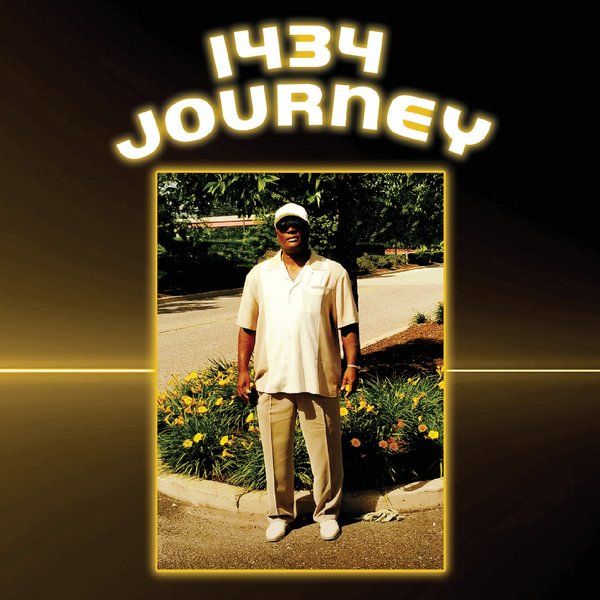 New Album Available Now 
FOR IMMEDIATE RELEASE 
Mays Landing, New Jersey – July 14, 2020 – When it comes to putting their all and then some into a debut, look no further than 1434's 'Journey,' available now on all major music and streaming platforms. 
'Journey' isn't just a name, it's a description for what can be found on this record. 10-tracks deep, 1434's debut packs in everything from soul to dance to funk with even a hint of electronics. With that, each song is as unique as the one that came before it – from the dance vibes of "Alien Algebra" to funky ways of "Had Me" to lively and soulful beats of "What's on Your Mind." Even more impressive than the myriad of styles found on this album is the fact that 1434 played a part in every aspect of this album, writing, mixing, producing, and providing the lead and background vocals from start to finish. 
1434 has been musical since as far back as he can remember. He started singing in church and found instruments not too long after. Being the drummer for the Webster Elementary School in Florida led him to be the conductor of the school Concert Orchestra from third through sixth grade. By the time he was 12, he found himself singing in Doo Wop groups on local street corners. Once his mother bought a piano and guitar for his siblings, he took it upon himself to learn those too. Soon enough he was writing his own music. 
Those interested in adding new music to their urban AC playlists, reviewing 'Journey,' or interviewing 1434 for their site, podcast, or radio show can reach out via the information provided below.  
For more music from 1434, please visit: https://1434.hearnow.com 
###
Contact:
1434
[email protected] 
Links:
Official Site: https://1434Prod.com
Amazon: https://www.amazon.co.uk/Journey-1434/dp/B089S1SWS4
YouTube: https://www.youtube.com/channel/UCE4kGrpYRSLUYIIiR8IG8cg
Spotify: https://open.spotify.com/album/2ejRzUgdb3by4slyMBDZl9