A music album, art exhibition, film on sex education… Sonakshi Sinha's plate is full | Hindi Movie News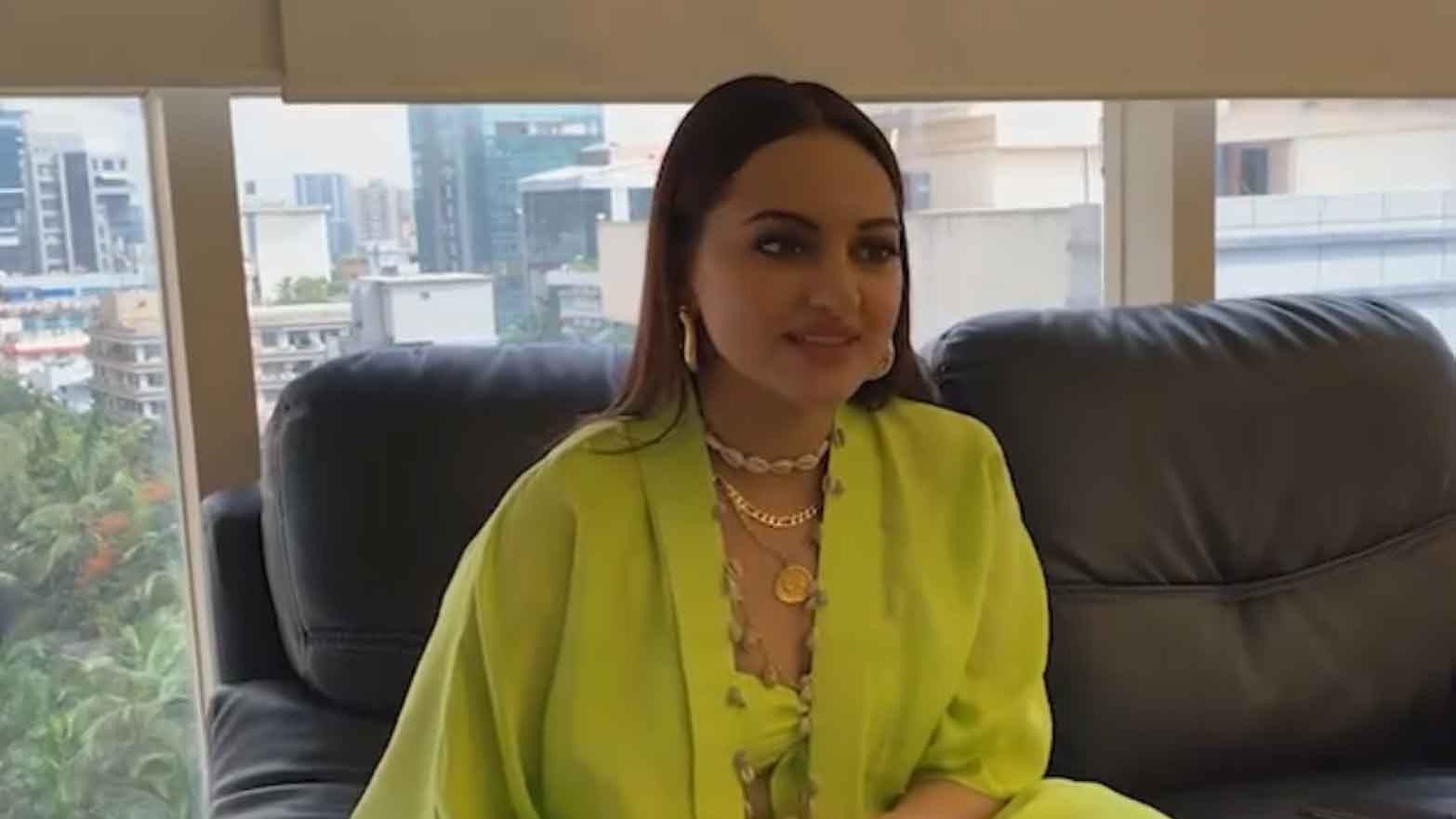 Sonakshi Sinha, who is gearing up for the release of her next, 'Khandaani Shafakhana', revealed that she is planning to come out with an album soon. "I've banked four-five songs composed by friend, Vishal Mishra. Singing is something I enjoy and want to pursue. I've had no time to shoot a music video because I am running from one film set to the next but once I wrap these commitments, I'll jump onto that zone," the actress promised.
Painting is another hobby. "I've always been good at it but art has always been more a hobby. I haven't painted in a while, but I plan to get back to it soon and want to share my art with the world when I have enough paintings to showcase," she smiled.
In her next, she plays Baby Bedi who challenges the conservative society by deciding to run her family sex clinic. Insisting that sex education is important to remove the stigma around the topic, Sonakshi explained, "Sex is the reason you and I are sitting here, it's the most natural thing in the world and it's important that a child learns it from the right person rather than tiptoe around the word even in modern times. Nobody likes gyaan, but in the garb of humour, it's easier to digest."
In 2010, Sonakshi started her journey in films with 'Dabangg' and she returns to the franchise with the third instalment to reprise her role as Rajjo to Salman Khan's Chulbul Pandey. The actress informs that life has come full circle for her. "This will be my 25th film. It's surreal!" she exclaimed. Ask her on new entrant, Mahesh Manjrekar's younger daughter, Saiee, who plays Chulbul's love interest in the prequel portions, she said, "For me, Dabangg was the best launch pad and I hope that's the case for Saiee as well."
She promised the cop-drama has ample surprises for the audience, "You can't change the already established characters, but I love that the prequel shows another side of Chulbul and Rajjo."
For the last 20 days Sonakshi has been shooting for 'Bhuj: The Pride of India', alongside her 'Son of Sardaar' co-star, Ajay Devgn, wherein she plays the role of Sunderben from Rajasthan. "This is the first time that I am playing a real-life character, it's a story of several people who were all integral to the 1971 Indo-Pak war and I have some amazing scenes with Ajay," she concluded.