Will Williams – American Amnesia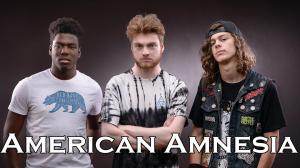 Will Wilson, Patrick Nemaizer and Sam Cesnak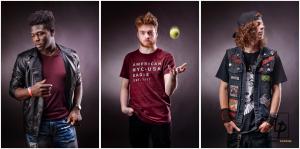 Torrington musician Will Wilson has replaced American Amnesia bassist Gus Pac.
TORRINGTON, CONNECTICUT, UNITED STATES, July 28, 2018 — – – – – – –
Citing personal reasons, American Amnesia bassist Gus Pac has left American Amnesia, replaced by local Torrington musician Will Wilson. Wilson makes his live debut with the band 3pm Sunday, August 19th 2018 when he takes the stage with lead singer/guitarist Patrick Nemaizer and drummer Sam Cesnak at the Wolcott Country Fair.
The August 19th concert will be streamed LIVE @ https://www.facebook.com/AmericanAmnesia and photographed by James R. Anderson. For updates subscribe to the band's website: https://www.AmericanAmnesiaBand.com
August 19th also marks the release of American Amnesia's second music video, "Love U" available on YouTube. In celebration, attendees to band's performance at the Wolcott Country Fair get a CHANCE TO WIN a FREE Rafting/Zip line Trip from Berkshire East!
For details go to: https://www.AmericaAmnesiaBand.com
AMERICAN AMNESIA is an alternative rock band from Torrington, CT. ​The trio combine alternative, prog-rock and metal sounds, reminiscent of bands like Alice in Chains, Tool, Stone Temple Pilots, Blink 182, Twenty-One Pilots, Greta Van Fleet, Rush, Led Zeppelin, Highly Suspect and the Killers.
. . .YET HERE WE ARE, the band's debut album is AVAILABLE @ Amazon, Anghami, Apple Music, ClarMusica, Deezer, GooglePlay, I-Heart Radio, I-Tunes, KK box, Media Net, Napster, Pandora, Saavn, Shazam, Soundcloud, Spotify, Tidal and at https://www.AmnericanAmnesiaBand.com
PMA Management
Prophet Motive Records
860-605-4080
email us here
American Amnesia – Time (Official Music Video)