Captivating and Authentic Country and Acoustic Symphonies: Rising Artist Kristen Tuff Scott Unveils New Single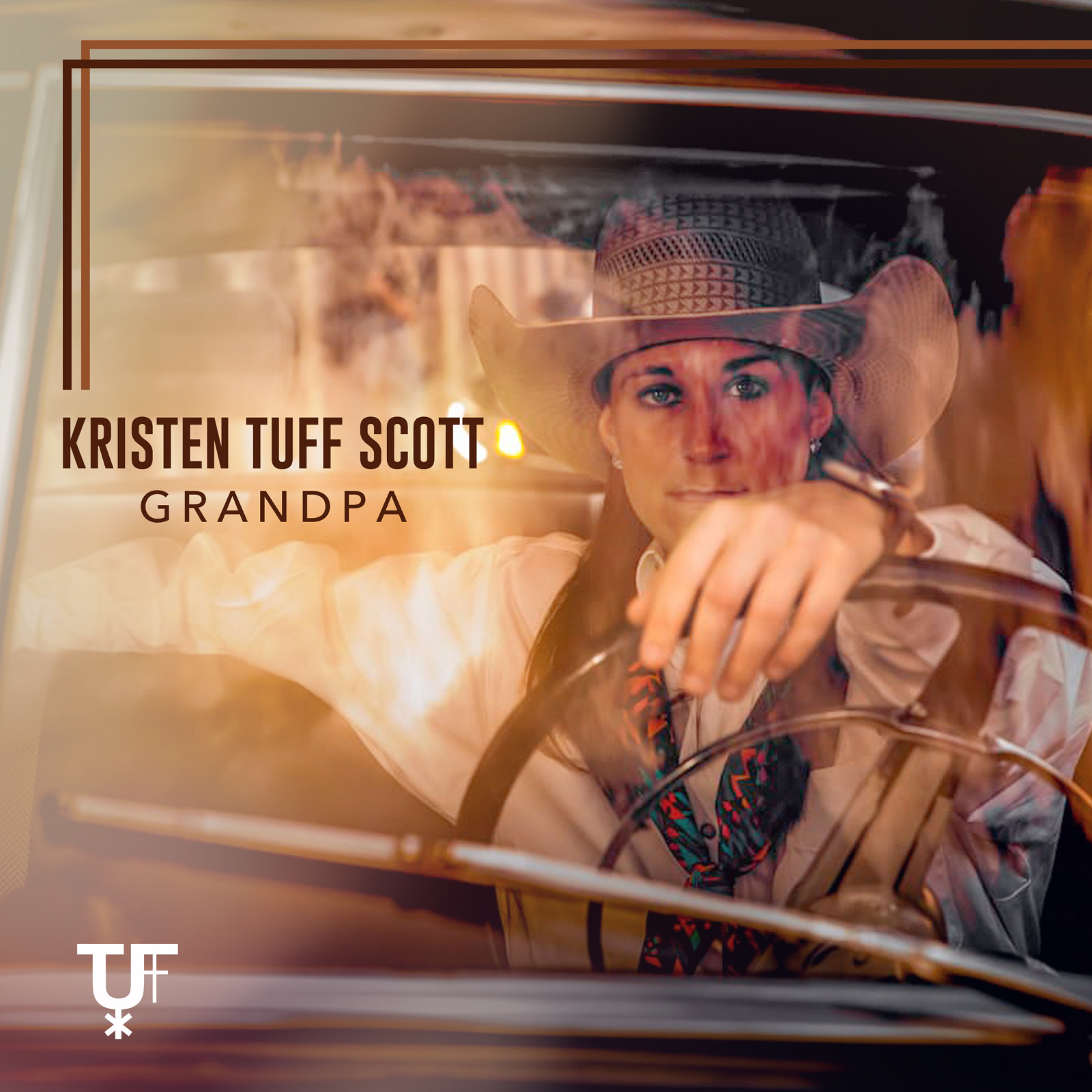 With her rich, sensory, and raw musical compositions, budding sensation Kristen Tuff Scott showcases soulful songwriting and memorable rhythms in her celebrated country single "Grandpa" which has charted on the iTunes Top 40.
Mt Pleasant, South Carolina – May 31th, 2021 – Inspiring artist Kristen Tuff Scott is rising the ranks, as she depicts unparalleled Country flavor in a new single titled "Grandpa".
Ranking at 10th on the iTunes Top Country charts, "Grandpa" was released by the artist on May 1st, 2021, and is a splendid production by Bang Productions. The single features Kristen Tuff Scott on songwriting, music, vocals, and guitar, complemented by John Edmonds Kozma on production and Mark Niemiec as a sound engineer.
A multi-genre sensation, Kristen Tuff Scott's new music is a narration of an authentic and real experience, which she is confident will be felt and shared by all her listeners. Already raking in multiple accolades and streams, "Grandpa" is an ode to Scott's family member and pens a story that comes right from her heart. The stellar single will soon be followed by another track titled "Clay County", which is slated for release on June 1, 2021. Kristen Tuff Scott's music highlights an enriching and relatable spirit, as she focuses on her experiences in a unique and distinct manner.
"I write music from the heart for people to listen to and relate their life to it on some level or aspect…Music can help you through and/or over anything if you connect to it in the right way," says Kristen regarding her new release.
Check out Kristen Tuff Scott's new track and learn more about her on the links below and/or reach out via the contact information for interviews, collaborations, or promotional access.
####
About
Up-and-coming singer and songwriter, Kristen Tuff Scott is an eclectic artist, who exhibits great musical talents in diverse musical genres. Hailing from Piggott, Arkansas, Kristen Tuff Scott is a prolific comedian and was the breakout star on CMT's "Redneck Island" and is a gifted storyteller. Using music as her voice, the rising artist channels her life experiences and feelings into creative prose. Her passion for music has morphed her into a force to be reckoned with in the musical world.
Having written over 100 original songs, Kristen Tuff Scott is a true lyricist who intends on producing musical compositions that are both relatable and real. With her distinguished and unfiltered approach towards music, the budding singer has successfully amassed several million fans over the last couple of years.
Kristen comes from a lineage of farmers, and everything she has earned has been a result of blood, sweat, and tears. With a stunning breakout career, Kristen is psyched and ready for a music tour featuring DJ Slim McGraw where she will put on show her rich and stirring new tracks.
Contact:
Name: John Edmonds Kozma (Bang Productions, Inc.)
Email: [email protected]
Links:
Website http://www.KristenTuffScott.com
Facebook https://www.facebook.com/kristentuffscott
Instagram https://www.instagram.com/kristentuffscott/
YouTube https://www.youtube.com/channel/UCSpFsIa4ODfDXEinh2UaqZg
Spotify https://open.spotify.com/artist/3AtqaLEOZfFnaRsenP0oRe