Pianist Daniil Trifonov
Pianist Daniil Trifonov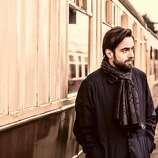 Pianist Daniil Trifonov
Pianist Daniil Trifonov
Classical notes: Enjoying musical feast in the City by the Bay
A brief recent visit to San Francisco provided some memorable experiences of leading musical institutions at the top of their game. But that's in contrast to a discouraging picture of a city itself. The vicinity around Union Square, once such a showplace, was dirty and worn. Other than hotels and department stores, there was little sense of commerce or enterprise and the homeless population seemed to be everywhere. A couple of rides on BART, the regional subway line, showed the stations and trains in a gray and deteriorating condition. To say that San Francisco felt a lot like New York indicates that the city has lost its charm.
As in Manhattan, there's no better respite from the congested and anonymous streets than stepping into a performance hall with tickets in hand. At Davies Symphony Hall, half a mile up Market Street from Union Square, the San Francisco Symphony opened its new season on Thursday afternoon Sept. 19 with a premiere by America's top composer, John Adams, and a performance from a youthful star pianist, Daniil Trifonov. At the podium was music director Michael Tilson Thomas, who is in his 25th and final season with the orchestra. This was also his first performance after undergoing heart surgery during the summer.
Adams' new seven-minute work, "I Still Dance," was dedicated to Tilson Thomas and his husband, Joshua Robison, celebrating their long partnership and also Robison's involvement in swing dancing. It's vintage Adams, harkening back to the minimalist loops and cycles that characterized his early writing. Though the large battery of percussion instruments included the African jembe and the Japanese taiko, it was still well situated in Western sounds with jazz age harmonies and classical refinement.
At one point, Tilson Thomas got briefly lost in the score because he turned an extra page. It mattered little, as the beat and patterns continued along their moderate but steady course before finally running out of gas after about seven minutes.
The start of Rachmaninoff's Piano Concerto No. 4 raised concern. Trifonov and Tilson Thomas couldn't agree on a tempo and Trifonov played with a dull force. But they got on the same page soon enough. Midway through the first movement came a terrific accelerando with the music blossoming into something quite magical. Trifonov's lackluster sound at the start must have been a deliberate choice because throughout the balance of the piece he displayed a range of colors and articulations as well as an off the cuff command of staggeringly intricate passages. Trifonov's encore was a tiny etude by Scriabin, a transparent web of trills upon trills.
Over the last few years, Trifonov has set the music world on fire with world tours, a residency at Carnegie Hall and a recording contract for Deutsche Grammophon. Russian-born, he's also a composer and all of 28 years old. And he's appearing in the Capital Region this weekend. On Sunday at 3 p.m., the Troy Chromatics will present Trifonov in a duo recital with his former teacher Sergei Babayan. Their program includes works by Schumann, Prokofiev, Rachmaninoff and Ravel.
The SFO program ended with a sturdy and comfortable but not terribly inspired account of Schumann's Symphony No. 3, "Rhenish." The players seemed to know the stately score so well that when Tilson Thomas let off the occasional exaggerated flourish or shook his fists to communicate heroic strength the gestures felt showy and unnecessary. Some unscripted tension and drama did get summoned up during the finale, but the Schumann isn't really a piece that requires much spontaneity or originality to be successful. This was an orchestra and music director going about business in a professional and tidy manner.
The following night it was back to the Civic Center area where the San Francisco Opera performed Britten's "Billy Budd" in the War Memorial Opera House. Melville's tragic tale about the plight of a British sailor takes place entirely aboard a ship. Britten's brilliant score floats military rigor and masculine intensity on an unsteady seascape. Conductor Lawrence Renes led a performance of stunning clarity and exactness with an impressive all-male cast of 24 named characters plus sundry sailors, officers and midshipmen. The theater's vast open pit meant the detailed orchestral writing, especially for the woodwinds, rang out with brilliant clarity. I've never heard a harp so clear and loud.
Tenor William Burden as the upright Captain Vere wore a dignified but slightly torn expression that brought to mind Hugh Bonneville as the Earl of Grantham in "Downton Abbey." The opera's prologue and epilogue feature Vere looking back from old age. Burden sang these passage with a pained tone, while during the course of the two acts the character of his voice blended authority with compassion. More than once when Vere had to choose between following his duty or listening to his heart, Burden had an affecting crackle in his voice. Playing Claggart, the treacherous master of arms, bass baritone Christian Van Horn sang with a tidal wave force that could knock the ship from its course. His sustained intensity in the lowest range was incredible, but also in his arsenal was subtlety. During a crucial upstage moment during the second act, Claggart speaks to the captain of mutiny. Van Horn sang the short lines with slides between pitches for a discomforting effect.
Finally, there's Billy, sung by baritone John Chest. A central and pivotal character, he unwittingly causes disorder, surrenders to his fate and dies in an oddly Christ-like sacrifice. Even for all that, it's not a huge role and Britten gives him few vocal flourishes. Apparently modesty and nobility don't translate into flashy operatic moments. Or maybe that's just my reading based on Chest's performance, which I found adequate but hardly stirring.
The production originated at the Glyndebourne Festival in 2010 and was directed by Michael Grandage. With designer Christopher Oram placing the action entirely below deck, the shadowy and claustrophobic stage picture resembled the inner skeleton of a whale. Melville would probably like that.
Joseph Dalton is a freelance writer based in Troy.