Creating Magic with Alternative and Americana Music: Presenting to the World JC Deadly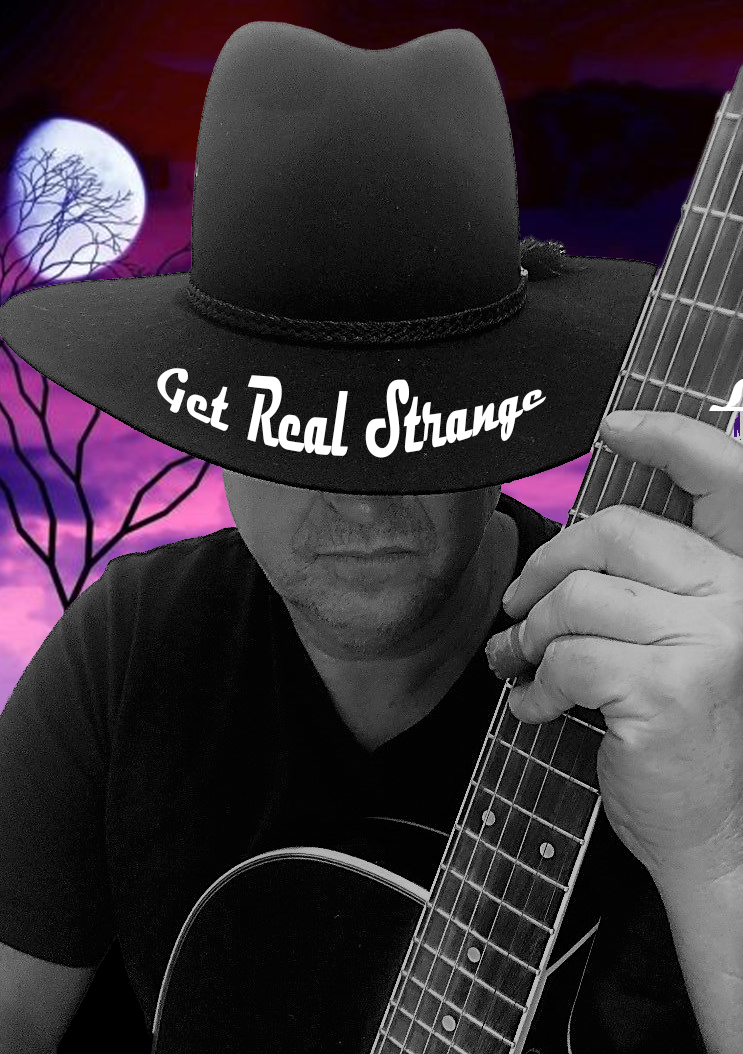 With his striking and characteristic musical genius, playing with the rich and varied genres of Alternative and Americana Country Music, JC Deadly is all set to become a musical sensation who inspires and bedazzles
Melbourne, Victoria, Australia – February 15th , 2021 – An up-and-coming true force in the genres of Alternative music, JC Deadly is a true indie icon. Aiming to create musical compositions that are not only full of rich and hip beats, but soulful lyricism that is immortalized in the memory of listeners, JC Deadly's fresh and stunning new single is one that will go down as an authentic and stunning masterpiece in the genre. JC has always wished to create musical compositions that are not only inspirational but also ones that make Americana music and Country music go back to its roots and offer some relatability and connection.
JC Deadly's new single titled "Get Real Strange" released in 2020 during the peak of the COVID-19 lockdown days and is a track that perfectly captures the spirit of that time for JC Deadly. He independently wrote and recorded the tracks engineer by his good friend and up-and-coming producer and music engineer self-styled Prancing Pony. "Get Real Strange" is a stunning country rock track that emulates and inspires listeners to focus on the things that matter in this fast-paced world and life that is only transient. Highlighting the true motivations that our lives should be driven by; JC Deadly has created a calm and striking track that is bound make him soar to success and become a true Americana hit. "Get Real Strange" is uniquely characterized in a way that it not only acts as a calming reminder for us to enjoy the simplicity and strangeness of life, but also learn to appreciate it.
JC Deadly's  second single complements his first and is aptly titled "Sunday Afternoon"- a chilled and laidback song about waiting for your beloved to meet you and connect with you on every fibre and bone in your body. The alternative track is one that truly represents the genius that JC brings to the table and artistic spirit that can't be copied or emulated.
###
About
An up-and-coming, budding musical sensation JC Deadly has been involved in the music industry for quite some time. His first band called "Hissing Sticks" was a 3-piece acoustic feature which helped him understand his own musical calling.
Having recorded his 1st album titled "Swell", JC also got several opportunities to record 6 live tracks and play in Metal Dance band Dogfight at the iconic Velvet Monkey.
He has also gigged and performed solo as JC Deadly at "THE VAULT" in Yarraville on Sundays and in 2020 recorded his singles "Get Real Strange" and "Sunday Afternoon" and produced "Our Nation's New Anthem" featuring Caitlin Rizzoli on vocals. He currently diverts his attention towards Rap music as well as producing and creating musical compositions in Alternative genres.
Contact:
Name: Maribyrnong Records
Phone: 0408518261
Email:  [email protected]
Links:
YouTube https://www.youtube.com/watch?v=9xD3uhPkU3A
Amazon Music https://www.amazon.com/Real-Strange-Prancing-Superfunk-otters/dp/B08DR8V57N/ref=sr_1_3
Twitter https://twitter.com/jcmaribyrnong