Editor's Picks: Sound of Music, As You Like It, Rufus Wainwright, Best in Show, and more!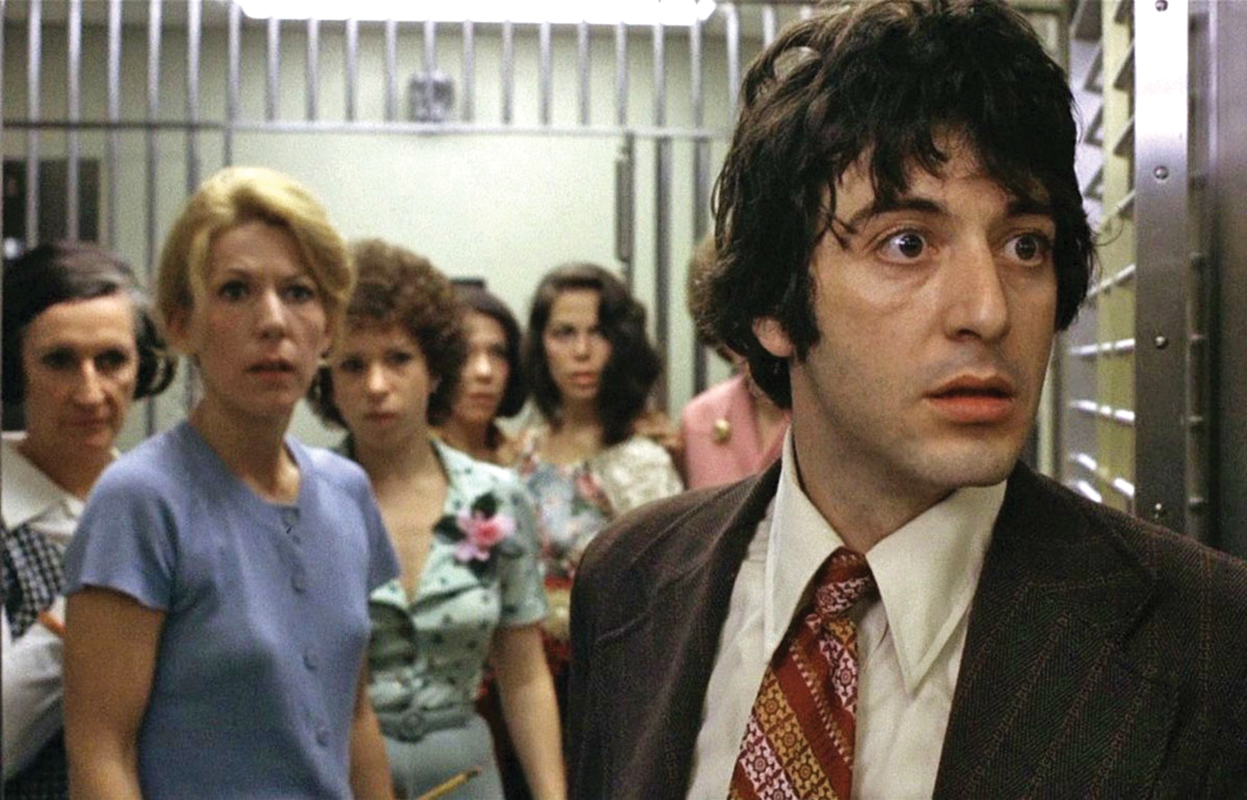 DOG DAY AFTERNOON
Al Pacino gives one of his finest screen portrayals as an amateur crook who robs a bank to pay for his partner's sex-change surgery in Sidney Lumet's gritty, edgy drama. At t he time, the film challenged social prejudices against the LGBTQ community, and its gay content is relevant enough to make it eligible for the third installment of Metro Weekly's "25 LGBTQ Films Everyone Should See" series. The film returns to the big screen as part of the Capital Classics series at Landmark's West End Cinema. Wednesday, Aug. 21, at 1:30, 4:30, and 7:30 p.m. 2301 M St. NW. Happy hour from 4 to 6:30 p.m. Tickets are $12.50. Call 202-534-1907 or visit www.landmarktheatres.com.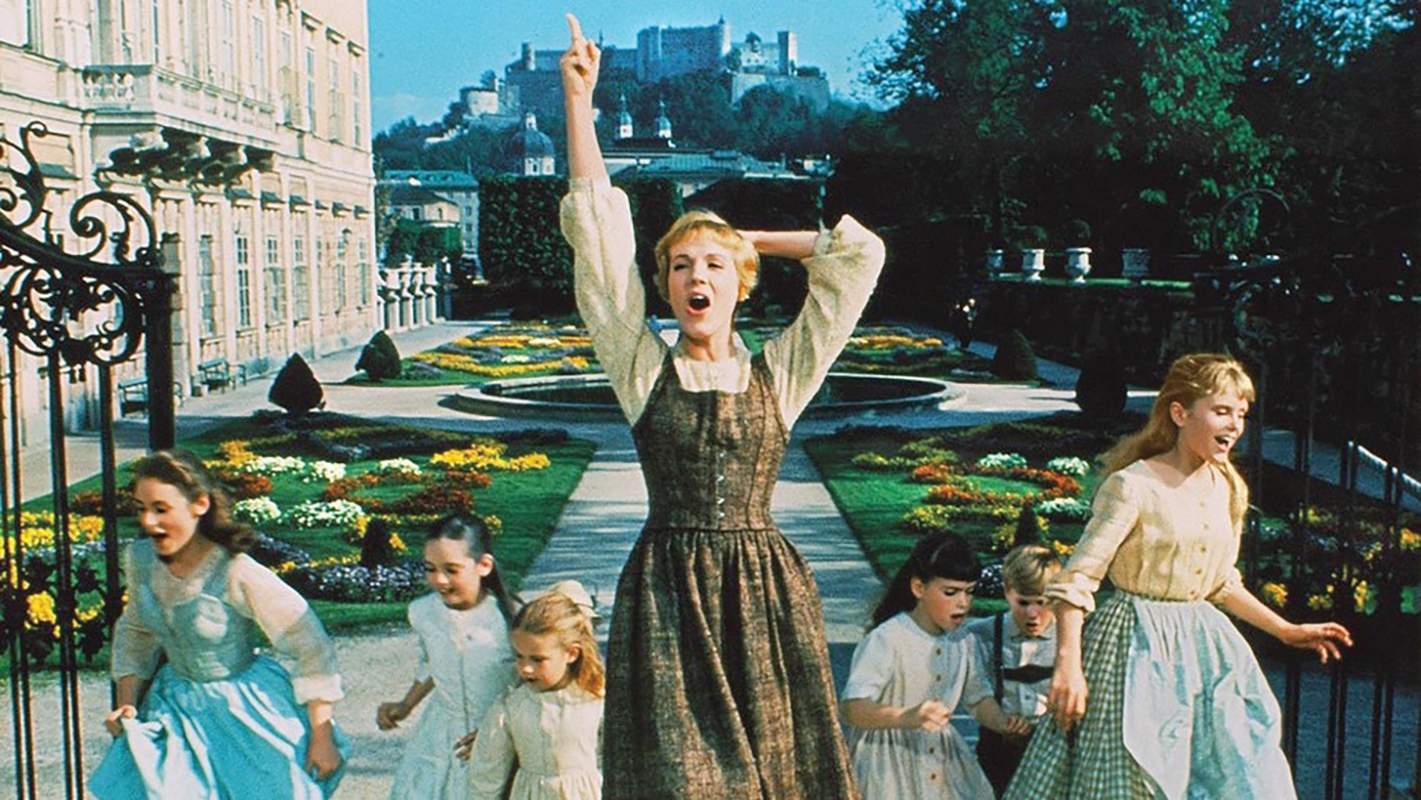 SING-A-LONG SOUND OF MUSIC
Even if you've never been to a "Sound of Music" sing-a-long before, you know what it's all about. It's fun. It's camp. And we're betting you even know the words to all the songs from the classic movie musical, from "My Favorite Things" to "Sixteen Going on Seventeen" to "Edelweiss." If you're a bit rusty, though, the lyrics will be displayed along with the movie on Wolf Trap's huge screen. The outing includes a Sound of Music-inspired costume contest prior to the screening — expect lots of Lederhosen and veils — plus, thankfully, a 15-minute intermission during Robert Wise's nearly three-hour-long film. Saturday, Aug. 24. Gates at 5:45 p.m. The Filene Center, 1551 Trap Road, Vienna. Tickets are $25 to $45. Call 877-WOLFTRAP or visit www.wolftrap.org.
AS YOU LIKE IT
Founded shortly after World War II, National Players has helped launch the careers of numerous stage and performance artists. This summer, the organization, touted as "America's longest-running touring company," debuts a production for its 71st season in "pay-what-you-can-previews" at Olney Theatre. This weekend, a 10-person ensemble brings to life Shakespeare's imaginative tale about city folk venturing into the woods with the classic romantic comedy As You Like It, directed by the company's Jason King Jones. Friday, Aug. 16, and Saturday, Aug. 17, at 7:30 p.m., and Sunday, Aug. 18, at 1:30 p.m. 2001 Olney-Sandy Spring Road, Olney, Md. PWYC tickets are available only at the box office on the day of performances. Call 301-924-3400 or visit www.olneytheatre.org.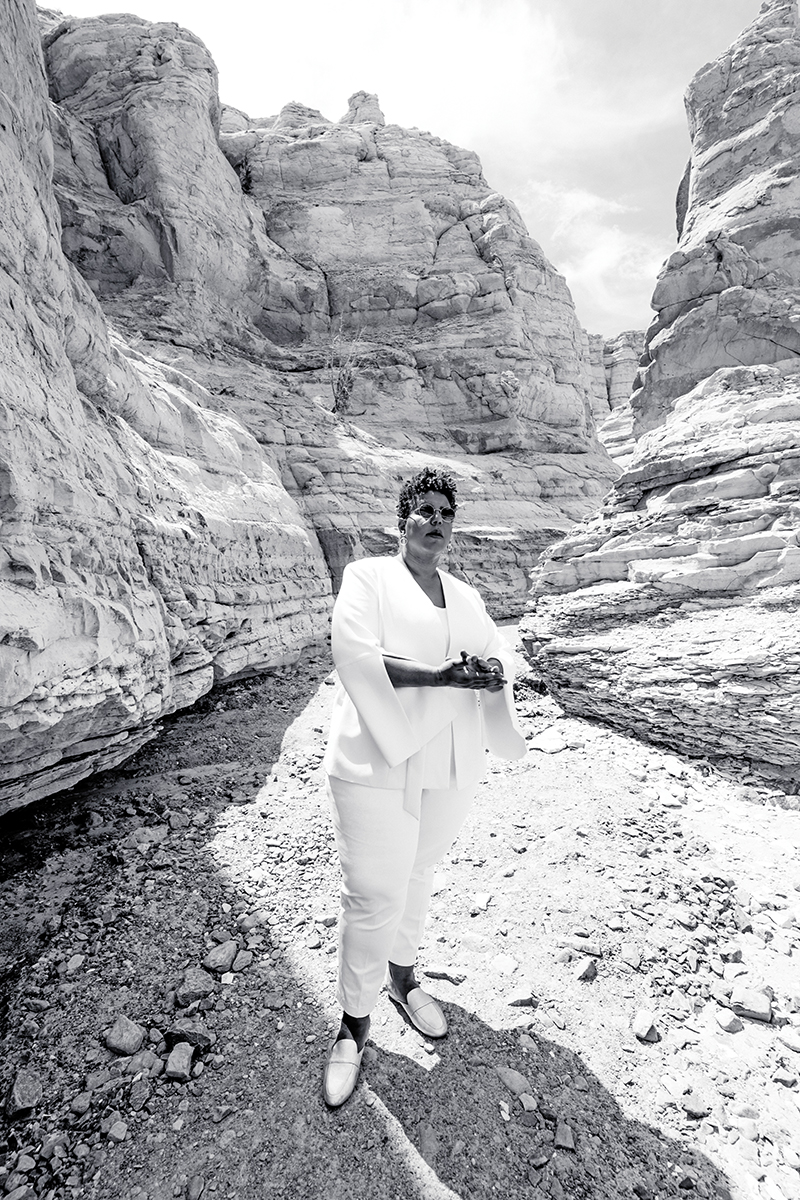 BRITTANY HOWARD
The soul-rattling Alabama Shakes singer is currently on a break from the hit Southern blues-rock band she leads in order to set out on a new, far more personal chapter of her career. Howard tours in advance of her upcoming solo debut Jaime, which gets personal in ways she barely even hinted at previously. For example, there's the ballad "Georgia," which she told Rolling Stone is "about being a little gay black girl and having a crush on an older black girl." The 30-year-old takes the spotlight for two intimate nights at the 9:30 Club, with opening act Thelma and the Sleaze. Friday, Aug. 23, and Saturday, Aug. 24. Doors at 8 p.m. 815 V St. NW. Tickets are $55. Call 202-265-0930 or visit www.930.com.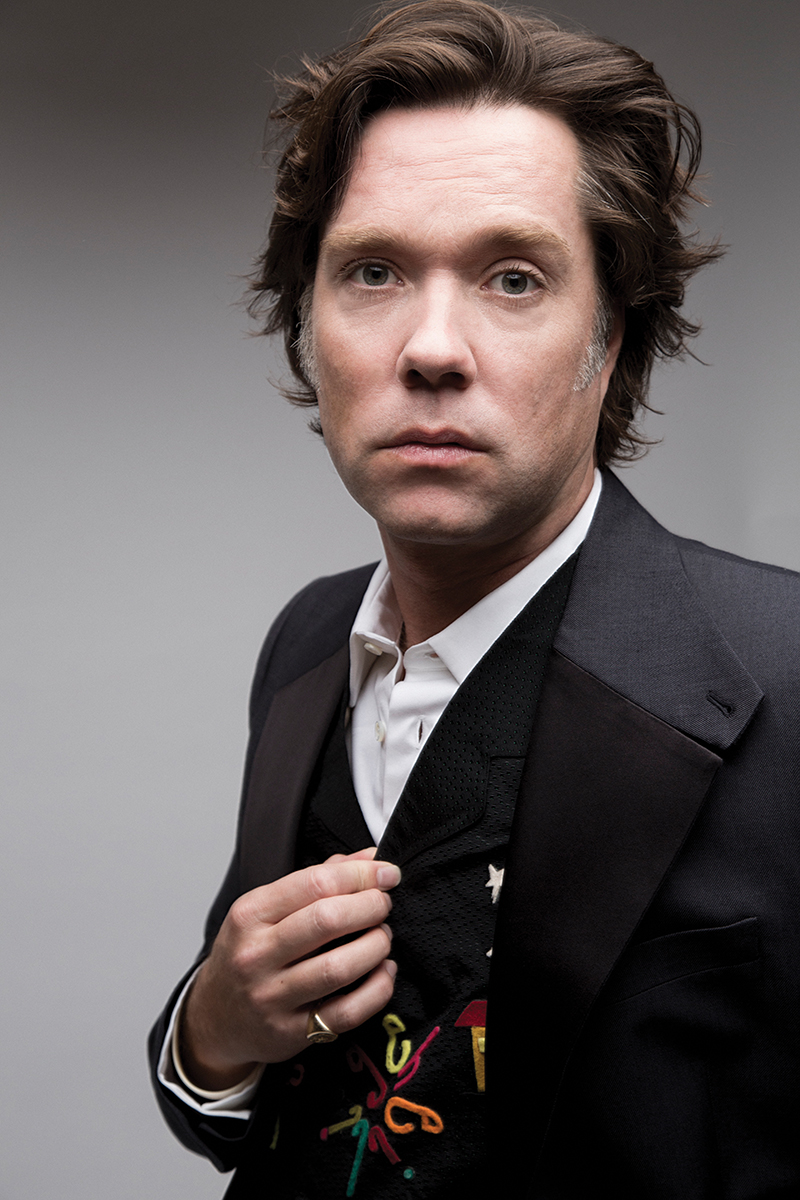 RUFUS WAINWRIGHT
There's a sizable cadre of young, queer artists singing openly and honestly about their experiences in today's landscape — but it was a different story 20 years ago, when Rufus Wainwright launched his career. The son of folk-rock legends Loudon Wainwright III and Kate McGarrigle, the singer-songwriter returns to the Birchmere for an intimate concert, dubbed "Oh Solo Wainwright," with an opening set from another legacy folk-rock act — The Rails, the London-based husband-and-wife duo of James Walbourne (a member of The Pretenders) and Kami Thompson, daughter of Richard and Linda and sister to Teddy. Thursday, Aug. 22, at 7:30 p.m. 3701 Mount Vernon Ave., Alexandria. Tickets are $89.50. Call 703-549-7500 or visit www.birchmere.com.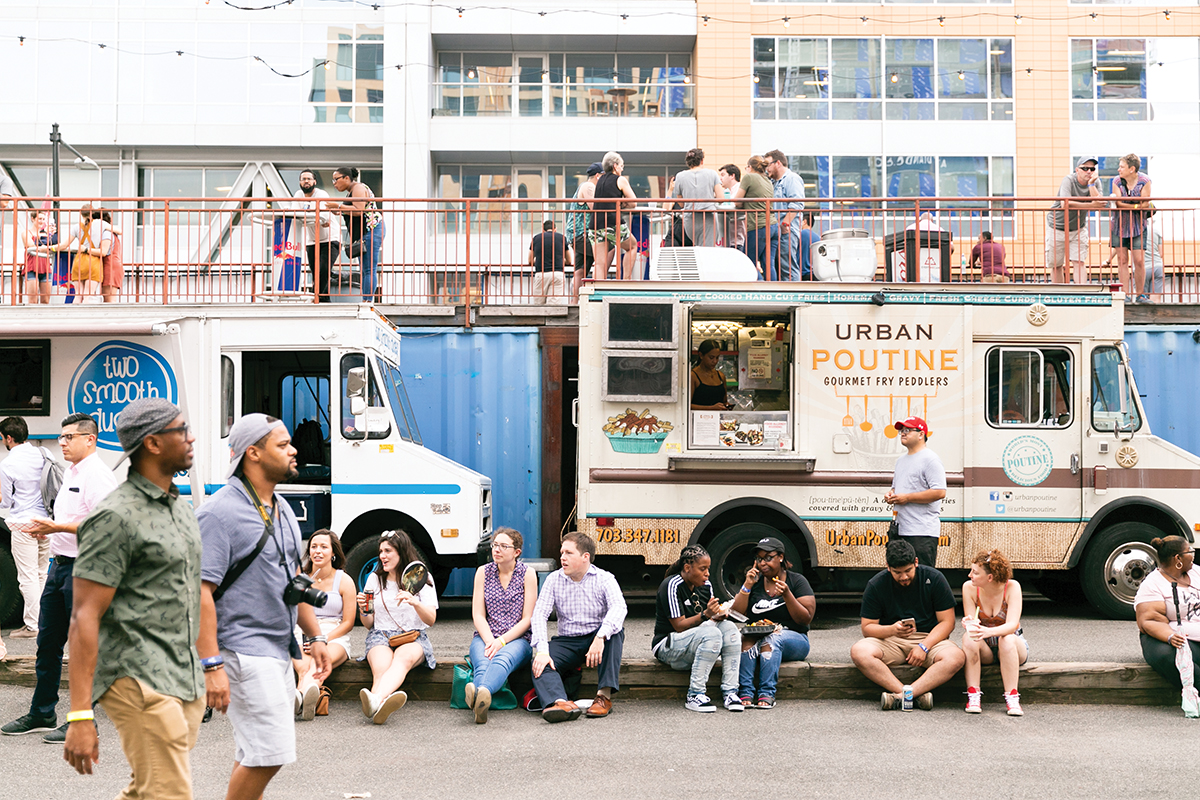 TRUCKEROO
Held one Friday a month from April through September — plus two Fridays in August — the long-running food truck festival is a showcase for some of the area's best food trucks. The lineup at the upcoming festival, held at the outdoor venue the Bullpen next to Nationals Park, features food for purchase from trucks including Korean BBQ Taco Box, Superior Eats by Stacey's Soul Food, Tapas Truck, Lombardo's Detroit Style Pizza, Reggae Vibes, BBQ Bus, Red Hook Lobster Pound, Tamo Smoothies, Puddin, The Orange Cow, District Jerk, DC Empanadas, Mexicano Square, and FMK Mobile Cuisine. Cold drinks, live music, and games are also on offer at the family-friendly outing presented by Georgetown Events. Friday, Aug. 23, from 4 to 10 p.m. 1201 Half St. SE. Visit www.thebullpendc.com/truckeroo.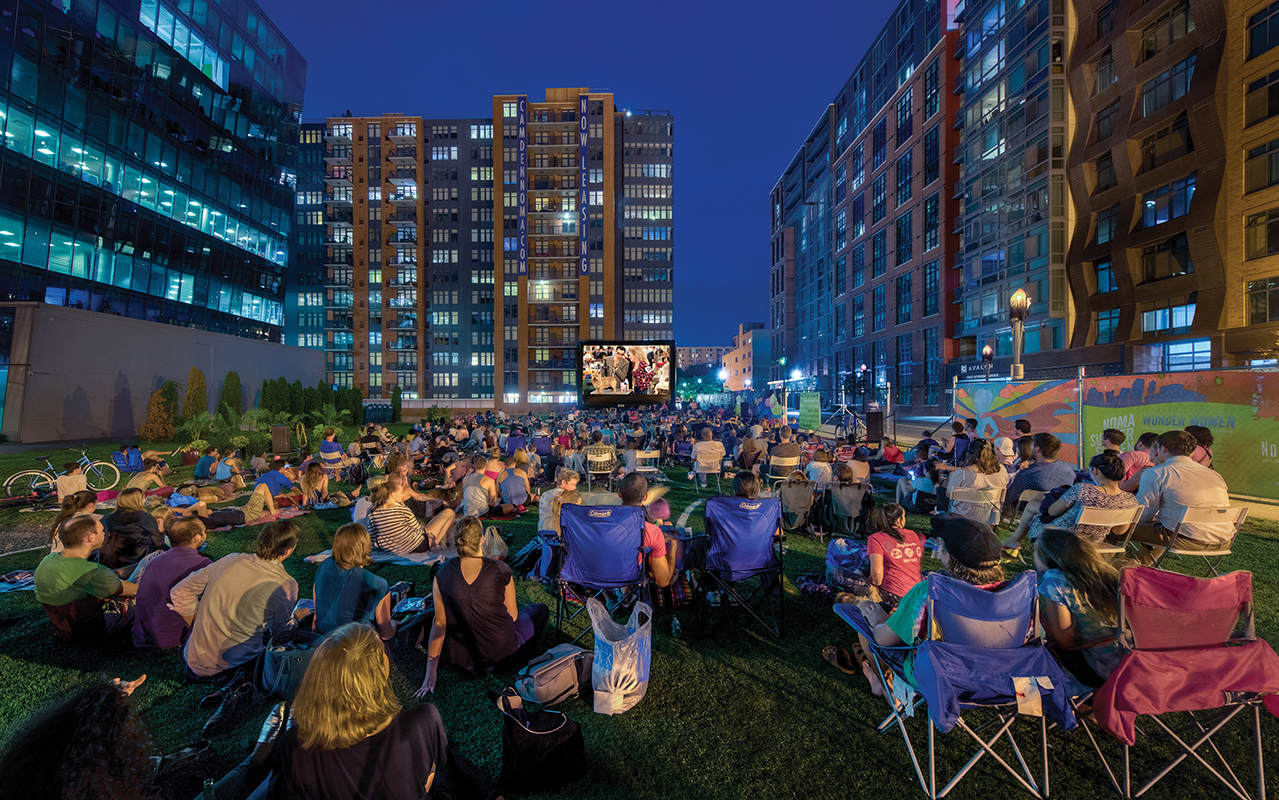 BEST IN SHOW
NoMa Summer Screen, the free screening series organized by the NoMa B.I.D., concludes its 12th season with arguably one of the funniest and sharpest entries from Christopher Guest's canon of mockumentaries. Best In Show is filled with stellar performances, including Parker Posey and Michael Hitchcock as the Swans, a Starbucks-minted neurotic couple; Fred Willard as an imbecilic, everyman TV co-host for the fictionalized Mayflower Kennel Club Dog Show; and Jennifer Coolidge and Jane Lynch as not-quite-secret lovers, connected by standard poodle Rhapsody in White. The screening is presented in a grassy block in this still-developing neighborhood a few blocks north of Union Station. Patrons are welcome to bring their dogs — provided they keep them on leashes. Ooh Dat Chicken, Swizzler, and Westray's Finest are among the food trucks expected to be on hand. Tuesday, Aug. 21 at sunset, around 8 p.m. Located at 1150 1st St. NE, at the corner with Pierce St. Call 202-289-0111 or visit www.nomabid.org/summerscreen.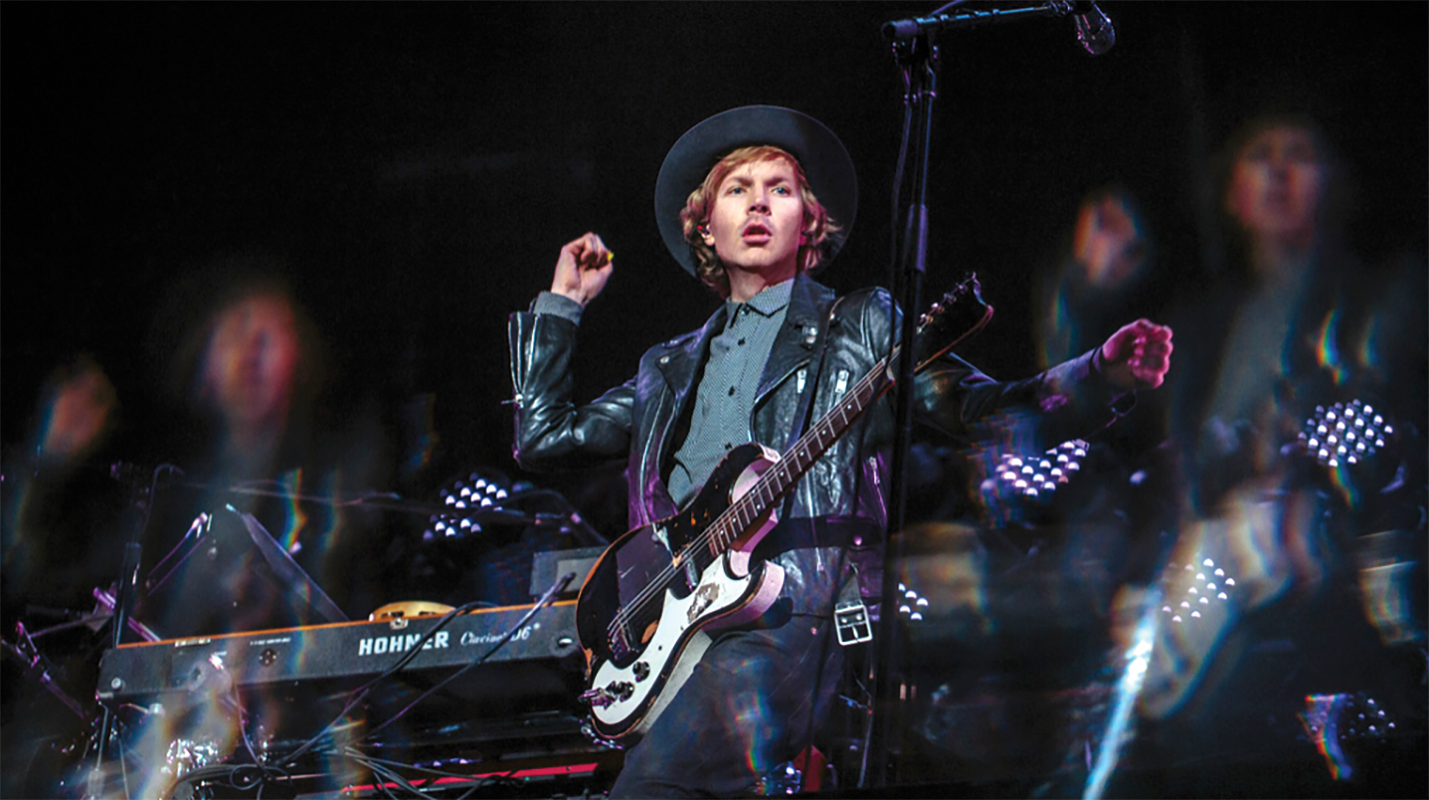 BECK
He burst onto the scene with what some called an anthem for the slacker generation, yet as a working musician, Beck Hansen — who goes simply by his first name — has been anything but a slacker. He's been one of the most prolific musicians over the past 25 years, having produced a studio album at least every other year. And the seven-time Grammy winner has also successfully experimented with a divergent range of musical styles on his albums, from folk to hard rock, hip hop to electronic dance music. In advance of his forthcoming 14th album Hyperspace, Beck co-headlines a tour with the Kentucky-rooted psychedelic/garage rock band Cage the Elephant. Something of a mini-festival, the Night Running Tour also features opening sets from Texas-based indie-rock stalwarts Spoon and New York's jangly indie-pop trio Sunflower Bean. Thursday, Aug. 22. Gates at 5 p.m. Merriweather Post Pavilion, 10475 Little Patuxent Parkway, Columbia, Md. Tickets are $29.50 to $200.50. Call 800-551-SEAT or visit www.merriweathermusic.com.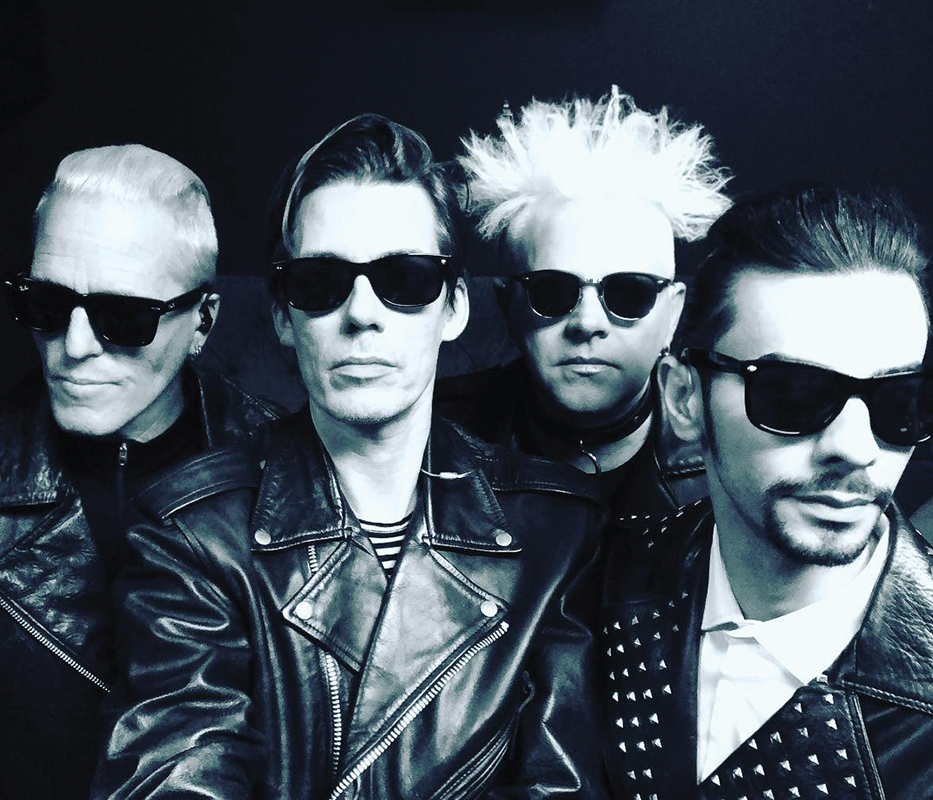 STRANGELOVE: THE DEPECHE MODE EXPERIENCE
Leo Luganskiy leads this L.A.-based act that, for nearly a decade now, has performed "lovingly recreated" classics by the pioneering English synth/rock band, and staged with set pieces, costume changes, and multimedia projections reflecting on the different eras of the band. All told, the show is meant to be less a tribute show and more "a shared communal fan club celebration of halcyon days of new wave and emerging electronica." Musicians Brent Meyer as "Counterfeit Martin," Julian Shah-Tayler as "Oscar Wilder," and James Evans as "InTheFletch" round out the cover band. And before Strangelove comes a performance by Caligula Blushed, a tribute band to The Smiths. Saturday, Aug. 17, at 8 p.m. Fillmore Silver Spring, 8656 Colesville Road, Silver Spring. Tickets are $15.50 before taxes. Call 301-960-9999 or visit www.fillmoresilverspring.com.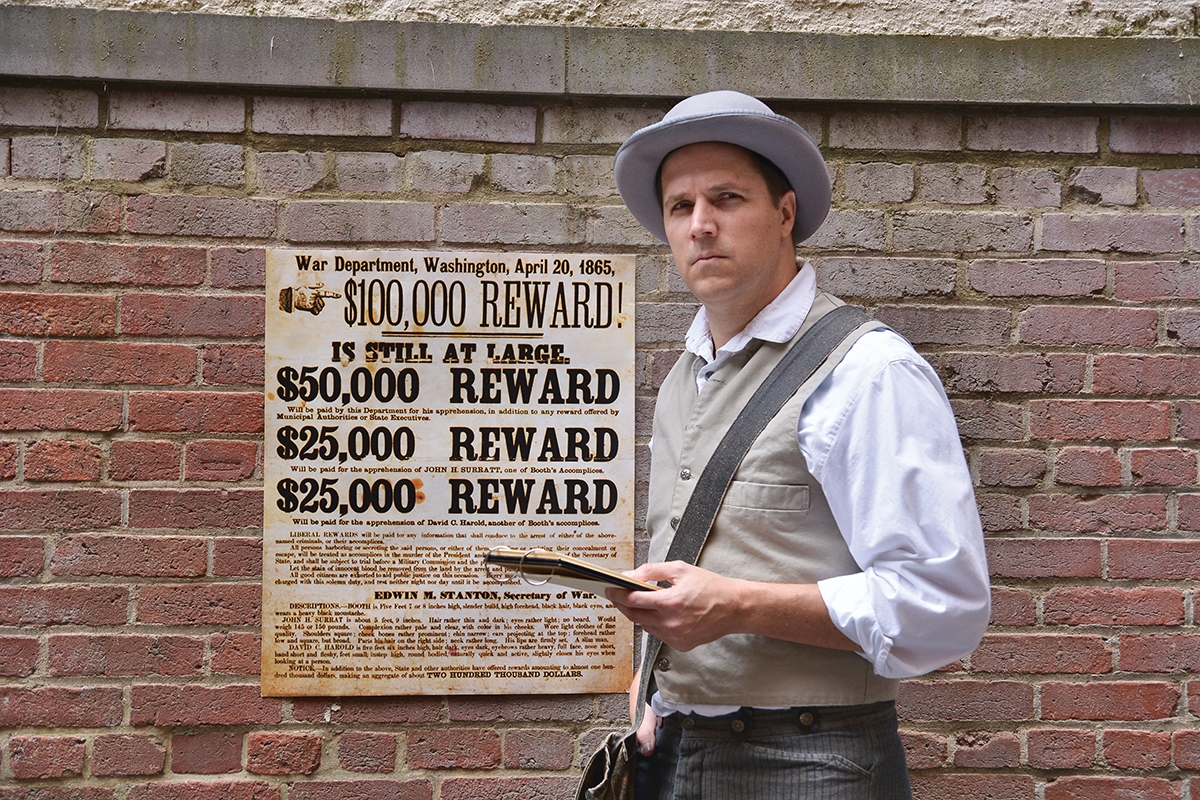 FORD'S THEATRE'S HISTORY ON FOOT
A local actor offers the guided tour Investigation: Detective McDevitt, portraying Detective James McDevitt, a D.C. police officer patrolling a half-block from Ford's Theatre the night President Lincoln was shot. Written by Richard Hellesen and directed by Mark Ramont, the 1.6-mile walking tour revisits and reexamines the sites and clues from the investigation into the assassination. Tours are offered approximately three evenings a week at 6:45 p.m. Ford's Theatre, 511 10th St. NW. Tickets are $17. Call 202-397-7328 or visit www.fords.org.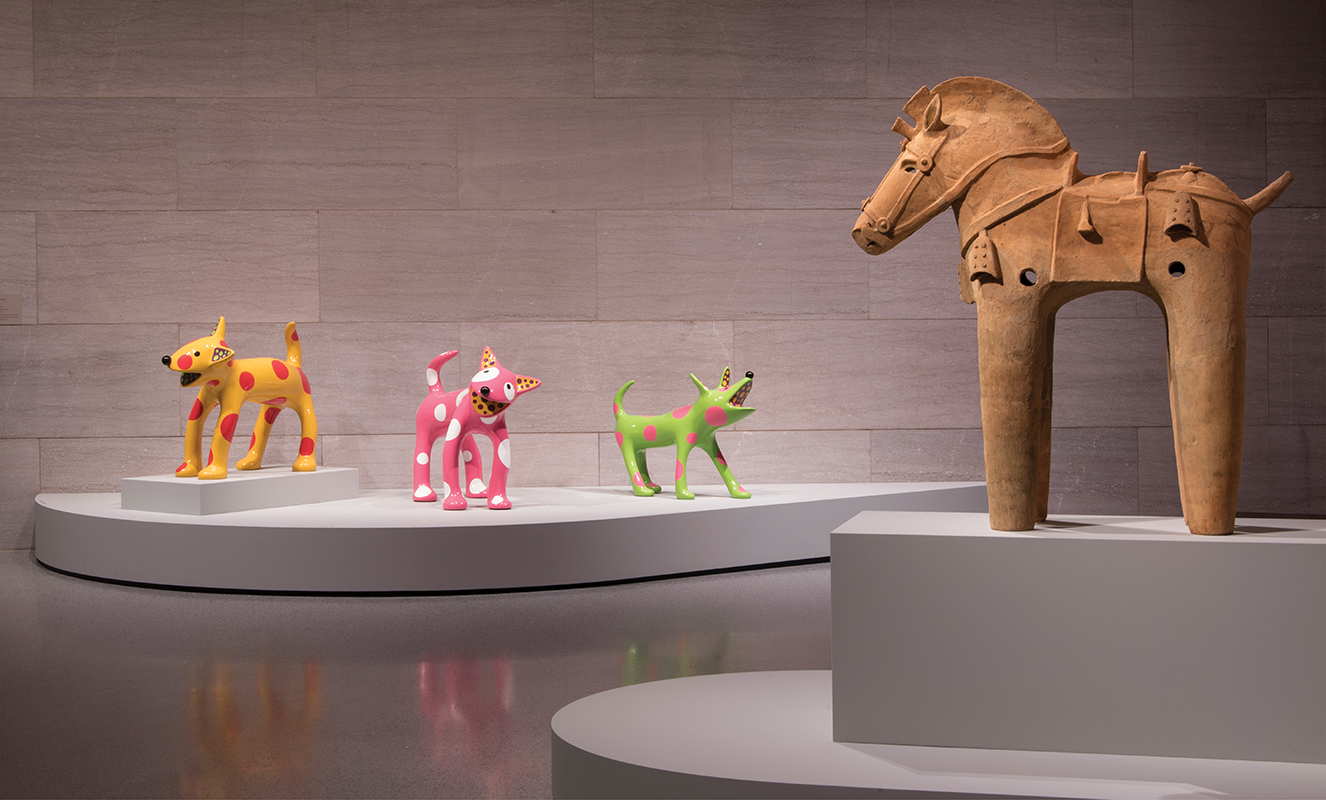 THE LIFE OF ANIMALS IN JAPANESE ART
This major exhibition at the National Gallery of Art covers 17 centuries of animal-inspired art — from the 5th century to the present — and across a wide variety of media, everything from sculpture to painting, ceramics to textiles, metalwork to woodblock print. In total, the exhibit includes more than 300 works spread across 18,000 square feet. Artists represented include Sesson Shūkei, Katshushika Hokusai, Utagawa Kuniyoshi, Kusama Yayoi, Issey Miyake, Nara Yoshitomo, and Murakami Takashi. To Aug. 18, with the exhibit staying open until 8 p.m. every night to recover hours lost during the partial government shutdown and inclement weather, but also to showcase a rotating group of light-sensitive objects. Concourse Galleries in the East Building, 3rd Street at Constitution Avenue NW. Call 202-737-4215 or visit www.nga.gov.