Irish band to open music festival – Life & Style – Vietnam News | Politics, Business, Economy, Society, Life, Sports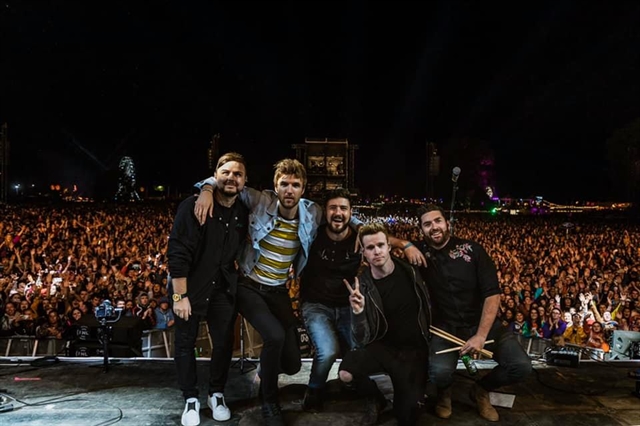 HÀ NỘI — Irish alternative rock band Kodaline will debut in Hà Nội at the Monsoon Music Festival on November 1.

The band are from Dublin and feature lead singer and guitarist Steve Garrigan, guitarist and keyboard Mark Prendergast, drummer Vincent May and bassist Jason Boland.

Kodaline will open the Monsoon Music Festival on November 1. — Photo coutersy of the band

The band was established in 2012, although Garrigan and Prendergast had known each other and worked together since 2005.

They reach immediate success with their first EP All I Want which has clocked up over 46 million views on Youtube.

Their 2013 debut album Perfect World established them as a highly emotional rock band.

The follow-up, 2015's Coming Up For Air, gave them their second Irish number one, with constant touring confirming their status as a growing force around the world.

After five years and two albums (both number 1 in their native Ireland), the band decided to take some time off.

They will return this year with their third album, and are quietly confident it is the best they have produced so far.

"They have a huge following in Ireland," said Irish Ambassador John McCullagh.

"All three of their albums reached number one.  They have a growing international following as well, not just in Europe but also in Asia with concerts in South Korea, next month in India and for the first time in Việt Nam.

"I hope also that positive reviews of the Kodaline concert will encourage other Irish artists to come here to experience the rich culture and to help us to continue to build connections between Ireland and Việt Nam."

Kodaline will open the Monsoon Music Festival at Hoàng Thành Thăng Long. The opening show will see performances by Vietnamese band Vũ.x Skylines Beyond Our Reach; South Korean electronic rock band ADOY and Danish/Lebanese singer and songwriter Mariyah.

The festival was launched in 2014 by Nguyễn Quốc Trung.

Over the past four years, the festival has attracted more than 125,000 audience members to witness 200 artists from more than 20 countries.

Rock legends the Scorpions, Joss Stone and Bond have all featured.

The festival will take place from November 1 to 3. For tickets and further information, please call 02466805088 or 19001255. — VNS