Lana Del Rey responds to critics she says accuse her music of 'glamorizing abuse': 'I'm fed up'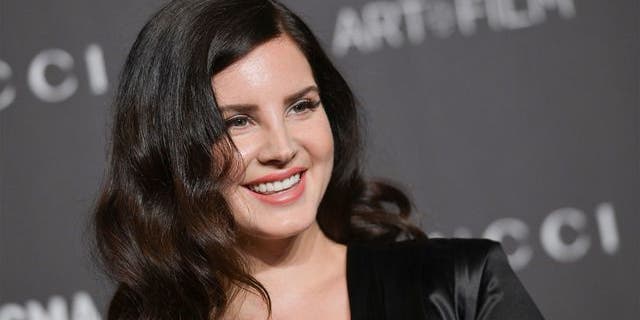 Lana Del Rey is speaking her mind.
The 34-year-old singer-songwriter took to social media Thursday after feeling like she was being accused of "glamorizing abuse" in her music, in comparison to some of her contemporary female pop stars.
Del Rey shared a lengthy "question for the culture" online, calling out the likes of Cardi B, Beyonce, Ariana Grande and others for finding success in "songs about being sexy, wearing no clothes, f—ing, cheating, etc."
CARLY RAE JEPSEN DROPS SURPRISE RECORD' DEDICATED SIDE B,' POSES TOPLESS ON NEW ALBUM'S ARTWORK
"Can I please go back to singing about being embodied, feeling beautiful by being in love, even if the relationship is not perfect, or dancing for money — or whatever I want — without being crucified of saying that I'm glamorizing abuse?" she asked.
Grammy-nominated singer-songwriter Lana Del Rey.
(CHRIS DELMAS/AFP/Getty Images)
"I"m fed up with female writers and alt singers saying that I glamourize abuse when in reality I'm just a glamorous person singing about the realities of what we are all now seeing are very prevalent emotionally abusive relationships all over the world."
Del Rey continued, claiming that over the last decade, she's been accused of setting "women back hundreds of years" for singing about playing "submissive or passive roles" in relationships.
DRAKE APOLOGIZES TO KYLIE JENNER FOR CALLING HER HIS 'SIDE-PIECE' IN A LEAKED SONG
"Let's be clear, I'm not a feminist — but there has to be a place in feminism for women who look and act like me — the kind of woman who says no but men hear yes," the singer continued. "The kind of women who are slated mercilessly for being their authentic, delicate selves, the kind of women who get their own stories and voices taken away from them by stronger women or by men who hate women."
The "Doin' Time" singer then slammed the "bulls–t reviews" that she's received over the last decade, and said she believes her music has encouraged women to speak up about their emotions — something Del Rey said she would have been "deemed literally hysterical" for had she done so on her first two records.
Del Rey then explained that her thoughts would be further detailed in her two upcoming poetry books and her next album, slated for a Sept. 5 release.
"Thanks for reading," she concluded. "Happy quarantining."
CLICK HERE TO GET THE FOX NEWS APP
Del Rey, whose real name is Lizzy Grant, found massive success after the release of her song "Video Games" from the album "Born to Die." Since then, she has earned six Grammy nominations, including two for her 2019 album called "Norman F–king Rockwell!"