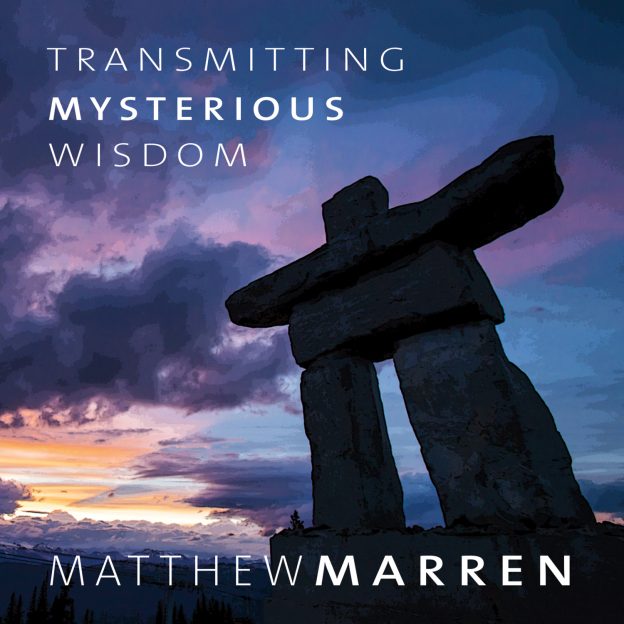 Latest Album Unites Past and Present
Markham, Ontario, Canada – September 23, 2020 –  Singer/songwriter/multi-instrumentalist Matthew Marren is bringing a magical mix of musical genres with his new album. "Transmitting Mysterious Wisdom" is a timeless, musical experience that listeners will feel deep into their hearts.
"Transmitting Mysterious Wisdom" features amazing tracks such as "Airport Troubadour" and "Between The Earth and Heaven." All songs are written, performed, recorded, and mixed entirely by Matthew. Overlaying these are the deep and emotional lyrics written by the artist. Each song will transport listeners to places and experiences in the past and present, flowing along with the music.
Matthew Marren has an impressive 35 years of experience in the music industry. Matthew's music is a mix of pop, rock, acoustic, and adult contemporary genres. Matthew performs his songs live, and is seeking publishing and TV/film placement for his material.

To listen to more of Matthew's music, or for interested parties to reach out to Matthew Marren for an interview on their site, podcast, or radio show you can reach out via the information provided below.
For more music by Matthew Marren, please visit:
https://matthewmarren.com/
####
Contact:
Matthew Marren
[email protected]
Links:
Facebook: https://www.facebook.com/matthew.marren.3
YouTube: https://www.youtube.com/channel/UCPrEfTiyxylcEL0YL5q6E3g
Spotify: https://open.spotify.com/artist/2OPFWcuQ8UgM7mYNrhGiV0
Soundcloud: https://soundcloud.com/user-296746940/cold-front-passing-through-from-the-album-transmitting-mysterious-wisdom
Between the Earth and Heaven
Between the Earth and Heaven