Under the category of "abundance of musical riches," there are two fantastic series about music airing on PBS right now. You probably already know about one of them, but another, which many readers will like even better, is getting far less press.
The first program is the wonderful Ken Burns documentary series, Country Music, which runs for an astounding 16 hours while uncovering biographical detail on the artists that established each important country sub-genre: the Carter Family, Jimmie Rodgers, Bob Wills, Hank Williams, Patsy Cline, Johnny Cash, Merle Haggard, Loretta Lynn, and on and on. At one point, they even dive into the Nudie Suit phenomenon.
Of particular interest is how Burns digs into the new-at-the-time technology of AM radio and its impact in spreading the music and culture far and wide. I'd heard stories from my Iowa-raised father of tuning into radio stations from south of the Texas border during the 30s and 40s; early episodes reveal the facts behind many of them.
Punctuating the historical film and video performances are interviews with living country artists who help put things in context. Marty Stuart stands out as he describes important milestones and details with enthusiasm.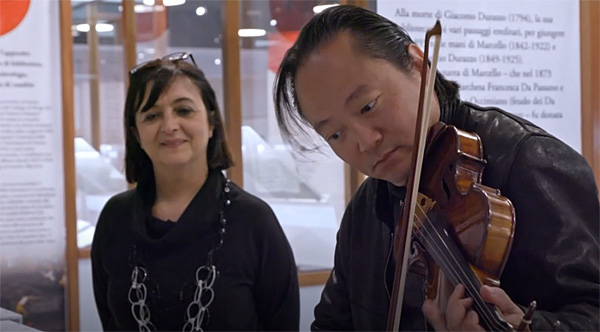 At the other end of the musical spectrum is a must-see series for anyone curious about classical music: violinist and conductor Scott Yoo's four-part Now Hear This, presented under the PBS Great Performances banner.
Each one-hour episode covers a single composer: Vivaldi, Bach, and Scarlatti so far (the final episode airs tonight – though you can stream all of them online). Seeing Yoo is like watching the energizer bunny with a violin strapped on as he bounces around the major music centers of Europe. Every step of the way, he finds local musicians to collaborate with, bringing the music alive in bursts of inspired, often impromptu playing.
The secret to the series' success is the incredible musicians Yoo conjures up from his musical Rolodex as he traces each composer's story. The short and varied performances are jaw-dropping and often feature period instruments in their original locations. It doesn't matter if you find classical music boring; you'll be riveted watching these humans play.
You can stream the episodes free right now via the PBS website or app. The free online version is scheduled to expire on October 18, so jump on it while you can see (and hear) it.