Refresh Your Awe Of Easter With Katrice Cornett's Latest Single Release, "He is Risen,"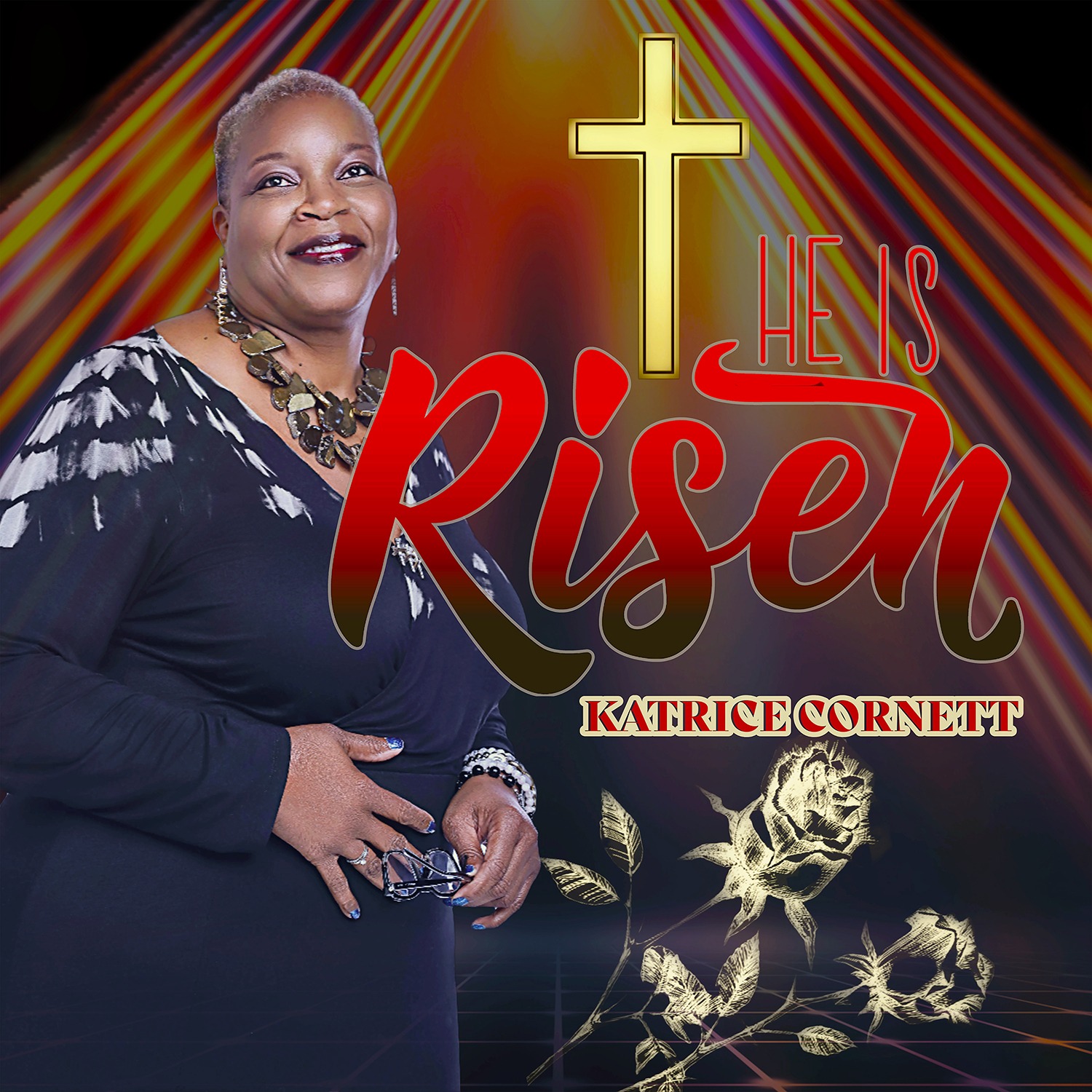 Gibbsboro, NJ —Mar. 2023 (Willingboro, NJ) – Refresh your awe of Easter with Katrice Cornett's latest single release, "He is Risen," on April 7, 2023.
Every year the calendar holiday is celebrated through family feasts, egg hunts, and church services. This year, Cornett is refreshing reverence for the resurrection of Jesus Christ with a soulful new tune.
The song effortlessly graduates its musical layers, creating anticipation for the next moment of the melody. "He is Risen" is the perfect sing-along song, receiving our nomination for Easter's new anthem.
Cornett not only preaches the miracles of Jesus but lyrically defines the significance of his glory. The chorus wraps up the story of the Gospel in four minutes and 12 seconds, leaving a melodic imprint you will never forget.
Katrice's fans have this to say about her new single.
"He is Risen" is great!  I loved the music, the harmonies, and the message!  He has risen, giver of life hallelujah!
~Donna Carter
"He is Risen" brought an instant smile to my face. As usual, bringing a powerful message and reminder of what Christ did for the world. It stirred my heart to gratefulness and praise. Thank you for sharing this with me. Many blessings to you.
~Tiffinnie Alston
This song just makes me say Hallelujah!!! It is such a triumphant, song of praise for our soon-coming King!!! Thank you for this beautiful song of praise!
~Gail Huckabee
Cornett created a classic that will excite listeners to memorialize the day with honor and relive the power of their faith every time they turn it on.
Katrice Cornett and Highest Praise was established in 2000 and has been sharing the gospel of Jesus Christ throughout the East Coast and abroad for over 30 years.
Follow Katrice on Facebook @KatriceCornett or KatriceCornettMinistries | Instagram @KatriceCornett
Subscribe to Katrice's Youtube Channel @KatriceCornettMinistries
Visit her Official Website @katricecornettministries.org
To Book or Contact Katrice Email: [email protected]
###
ABOUT
An eclectic singer-songwriter, Katrice Cornett remains inspired and driven to spread the light of the Lord with the masses, spurring tangible change through emotion-fueled compositions.
From the young age of 4, Katrice Cornett discovered her emerging talent, which was revealed in front of the world when she sang "Oh Happy Day" by Edwin Hawkins under the guidance of her father, the late Donald W.T. Cary.
In 2019, Katrice started working on her debut collection, a CD project titled "Refreshing Cafe – Up Close Vol. 1". This album was a collaboration of 6 artists who have been on the stage of the Indie Café which Katrice Cornett has hosted for 10 years now. A force to be reckoned with, Katrice Cornett is currently working on her third album "Purpose", focusing on empowering individuals and instilling belief and conviction toward their journey ahead. The title track of the EP "Purpose" was released in July 2021. Her strong faith in God has continually motivated Katrice Cornett to spread the word of Christ through her music to the masses.
Owing to her unique vocals and euphonic voice, she was a Christian Film Festival Award Winner in 2017 and won Gospel Artist of the Year in 2018. Her main goal was to ensure the church choirs sing her songs and spread the love of God to the masses. She aims to continue composing songs that God uses as a channel to create a profound impact on people and is currently in the process of working on her third album/EP "Purpose".
Katrice Cornett hopes to continue writing, composing, singing, and ministering beautiful songs from Heaven that God intends to use to impact all those who dwell in His Kingdom.
CONTACT
Katrice Cornett
Name: T.H.S.A. Records
Address: 12 Marlton Avenue, Gibbsboro, NJ
Email: [email protected]
Phone: 8568124782
LINKS
Facebook: https://www.facebook.com/KatriceCornett
Instagram: https://www.instagram.com/katricecornett
Twitter: https://twitter.com/hpac912
YouTube: https://www.youtube.com/channel/UCCaqGhiWMMatObFA5tsKSvA
Spotify: https://open.spotify.com/artist/5NwFMvqn399eb39MBMnCLp
SoundCloud: https://soundcloud.com/katricecornett
LinkedIn: https://www.linkedin.com/in/kcornett45
Source: ArtistPR