Trad award ceremony, regarded as the 'Folk Oscars', is coming to Aberdeen's Music Hall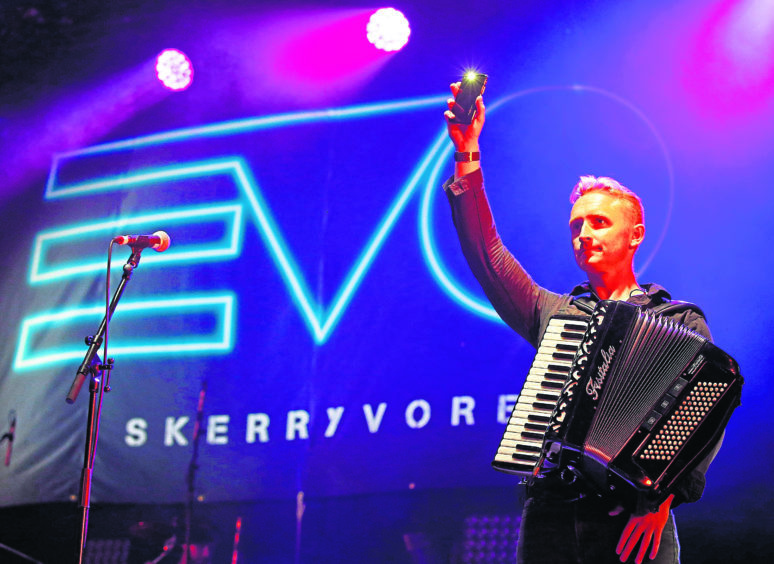 It is one of the most prestigious events in the Scottish music calendar and has been nicknamed the 'Folk Oscars'.
And now, it has been confirmed that the MG ALBA Scots Trad Music Awards will be held at the Aberdeen Music Hall on Saturday, December 7.
The ceremony will feature live performances from a string of leading Scottish musicians and singers, including internationally acclaimed artists Skerryvore, Benedict Morris, Heisk and local youth group the Aberdeenshire Folk Project, alongside other Scottish traditional music luminaries.
The awards give recognition to excellence within Scotland's thriving musical culture, encompassing all aspects of making and performing traditional music from composing, to Gaelic song, folk, Scottish dance music, pipe bands and a host of other varieties.
© Supplied
Skerryvore will be performing at the MG ALBA Trad Music Awards in Aberdeen.
The event will also mark the induction of some of Scotland's biggest names on the traditional music scene to the organisation's Hall of Fame.
Hands Up for Trad's creative director Simon Thoumire said: "It is very exciting to announce Aberdeen as the host city for this year's awards.
"It has been another great year for Scottish traditional music in all its forms."
The Lord Provost of Aberdeen, Barney Crockett, said: "It is testament to the outstanding refurbishment of the Music Hall that it has been chosen to host the MG ALBA Scots Trad Music Awards, known in the business as the Folk Oscars.
Brilliant to see the late great Lizzie Higgins and (the very much alive) Jimmy Hutchison inducted into the Scottish Traditional Music Hall of Fame. 👏🏻💫 #handsupfortrad https://t.co/aXB0iByvb1
— Iona Fyfe (@ionafyfe) October 23, 2019
"It is fitting that Scotland's elite musicians and industry experts will come together in a key cultural landmark in Aberdeen where the cultural offering continues to expand.
"The Music Hall, the newly-opened P&J Live arena complex and the soon-to-reopen Aberdeen Art Gallery, play an integral part in supporting the city's ambitious Aberdeen 365 event programme.
"By doing so, we can offer world-class events, festivals and performances throughout the year, ensuring the city is a vibrant and exciting place to visit, live and experience."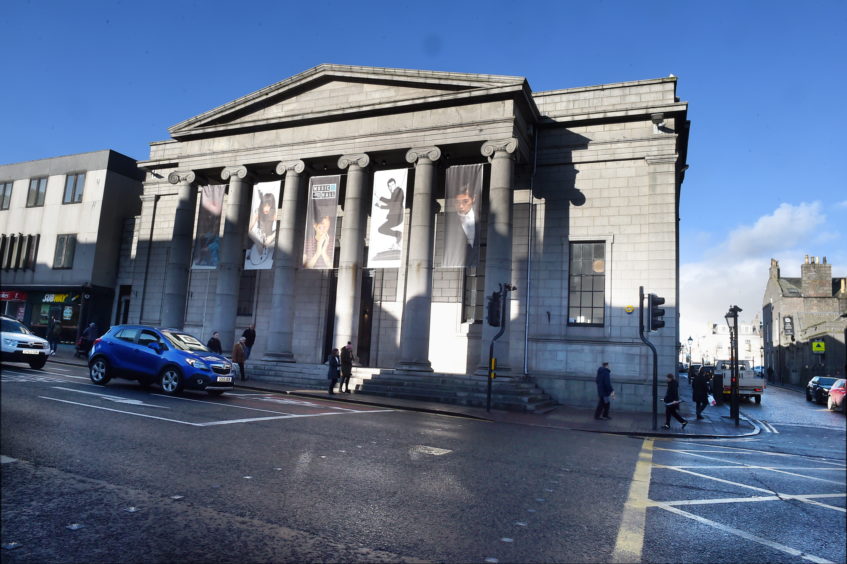 © DC Thomson
Music Hall, Aberdeen.<br />Picture by Jim Irvine
Aberdeen Performing Arts chief executive, Jane Spiers, said: "The MG Alba Scots Trad Music Awards are such an important and highly regarded event in the awards calendar, celebrating the most phenomenal musicians from across Scotland.
"We are thrilled that so many talented people will be gathering together under one roof in the beautiful surroundings of the Music Hall."
Tickets are available at Aberdeen Music Hall Box Office on 01224 641122, or by visiting: https://www.aberdeenperformingarts.com/whats-on/all-shows/the-mg-alba-scots-trad-music-awards/2734