Chuck Courtenay does country music right | Music Features | Savannah News, Events, Restaurants, Music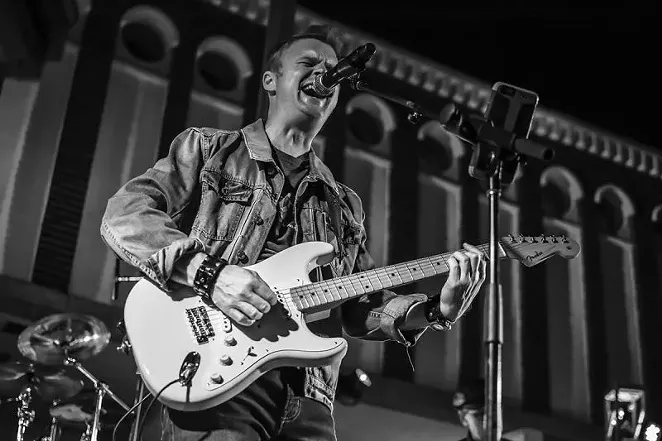 PLAYING MUSIC for a living is a hard road to follow. Not only does it require dedication and motivation, it also truly requires just as much luck as anything else.
Chuck Courtenay, a staple in the local music community, has been lucky enough to see his dedication pay off. Courtenay's brand of country music, which goes against the grain of the mainstream and falls much more in line with 80s and 90s country as well as the classic and traditional sounds of the genre, has done well in the region and allowed him to build a career doing what he loves.
"My dad's a 50s and 60s piano player. We were introduced to Elvis and music like that as kids," he tells Connect of his beginnings in music.
"I came up at school here in Savannah and really didn't start playing until about high school. I was raised going to private Catholic school, and struggled through that. Everybody left and I looked around like, 'What I am I going to do? I can't play music for a living here.' That was unheard of."
A career in sales began, but Courtenay always played music on the side. It grew and grew until he realized he could make something of it.
"I made a record and went to Nashville and started thinking, 'Damn, this is fun,'" he says. "Eventually I just jumped in and said, 'I'm going to go full time with this.'"
click to enlarge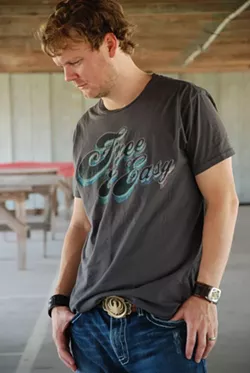 Courtenay admits that it wasn't a simple transition, and that it was "a little rough for a while," but making a record in 2013 with Toby Keith's drummer gave him the catalog and content he needed to start getting opportunities like opening for Travis Tritt, Blake Shelton, and Jake Owen, and connecting with Nashville songwriters.
Though Nashville was calling, Courtenay always kept himself tied to Savannah and got to a point where he could do music full-time and raise a family.
"Every day I think, 'God, I'm making a living playing music.' I work hard at it and treat it like a business," he says of the determination he has in his career.
Currently, Courtenay is prepping a new record and releasing a single ahead of his upcoming show at Coach's Corner on Fri., August 23. The new songs he has compiled, some of which will be previewed at the show, are ones written by noted Nashville songwriter Tony Arata.
"They're really good," Courtenay says of the new songs written by Arata.
"At Coach's, we'll be doing our whole last two records and a brand new song. And then we'll be doing a bunch of 90s country that people just love."
cs