One of the north's most famous musicians has called for a new music venue in Inverness to replace the Ironworks.
A campaign was launched after it emerged that the Academy Street building could be demolished to make way for a luxury city centre hotel.
And now, former Runrig frontman Donnie Munro has thrown his weight behind the drive to find new premises to replace the venue, which has been operating since 2006.
A planning application has been launched by London-based developers Bricks Capital, on behalf of the Courtyard by Marriott brand, which could see the current building torn down to make way for the 162 bedroom hotel.
The future of the Ironworks is up in the air amid the revelation that a luxury hotel could replace the north music venue
Munro, whose band acquired legendary status for bringing Gaelic and Scottish culture to the attention of a global audience, spoke of the benefits of relocating the music venue to draw major artists to the Highlands.
He said: "I can certainly see the attraction for having a decent-sized bespoke music venue in Inverness serving a considerable catchment area around the city itself, the Moray Firth area, Easter and Wester Ross, Fort William, Lochaber, Dornoch, Tain, Sutherland and Caithness and to Skye and Lochalsh in the west.
"That is a potentially large demographic, whose needs are currently not being met when it comes to major touring bands and artists."
Mr Munro added that a feasibility study, business plan and economic impact study must be developed "as a priority" to ensure the future of a prominent music venue to serve the people of the north.
He said: "There is undoubtedly a case to be made but in this financial climate it needs to be well-supported by carefully considered and realistic projections and assumptions and, importantly, be evidence-based."
The campaign has also been backed by Highlands and Islands MSP David Stewart, who has launched an official petition alongside meeting with Culture Secretary Fiona Hyslop.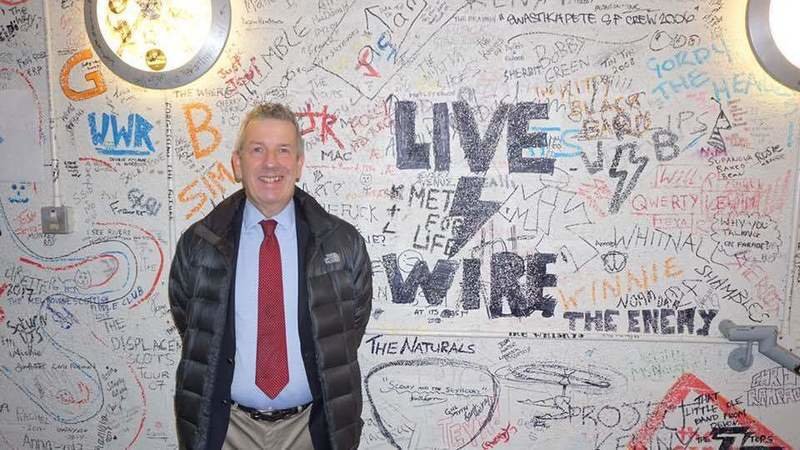 © Supplied
David Stewart MSP has launched the petition over the future of the Ironworks
Thus far, more than 2,000 signatures have been attributed to Mr Stewart's online petition aimed at protecting the livelihood of the 62 members of full and part-time staff who are currently employed at the venue.
Mr Stewart said: "The Ironworks is such a great venue. It brings so many different bands to the area and it has got this far without a single drop of public subsidy.
"It has single-handedly supported the Highland's music scene and letting it go without a fight is not an option.
"We all need to get behind it and keep it going. The petition needs more names.
"Everyone must sign it."