The Rite Marketing has brought conferences all around the United States for years. The conferences are set up to give artist knowledge of the industry, as well as a major platform to display their gifts.  Working with some of the biggest names in gospel today, attendees have been able to enjoy those artist, and also independent also who passed the tryouts.
Founded by former recording artist Emory Marshall the conferences has star power behind it, and with his 20 plus years in radio experience the support comes from various contacts in the industry.
On October 17th and 18th The Rite Marketing Business of Music Conference will be in Milwaukee at no cost!
The hosting church will be my home church Solomon's Temple Church locates at 2207 west center. Being an artist myself I was able to form that relationship with the group and coordinate bringing the conference here. The concert will be on October 17th and the workshop on the 18th. Drying he workshop artist will be able to hear from industry execs, producers, and radio experts.
An exciting one for our city as the gospel music scene continues to grow.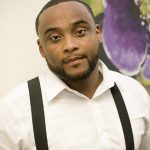 by Joshua Thomas