Visual Art
7 Emerging Hudson Valley Artists to Watch
Regional curators Janice La Motta, Paola Ochoa, Karlyn Benson, Alyson Baker, Erin Zona, Derin Tanyol, Carl Van Brunt, and Katie Schmidt Feder select eight emerging
artists they consider worthy of the spotlight.


Carl Van Brunt |


Dec 1, 2019
House Profiles
Modern Family: Building a Shared Home to Meet Everyone's Needs
When Erik Schmidt and Sequoia Neiro decided to build a shared home, they spent time considering the needs of everyone who would live there—children and adults—and let the design grow out of that.


Mary Angeles Armstrong |


Dec 1, 2019
Body
Healing Quest: Julia Indichova's Natural Fertility Boosting Program
Julia Indichova, Woodstock-based creator of Fertile Heart Ovum Practice and author of two books, views the fertility journey as a revelatory quest for wholeness and an opportunity for healing.


Wendy Kagan |


Dec 1, 2019
Monthly Forecast
December 2019 Astrological Forecast
The Wind-Up and Then the Pitch


Lorelai Kude |


Dec 1, 2019
General Food & Drink
Meet Yesfolk Tonics: A Look Inside Troy's Church of Perpetual Fermentation
Together with a crew of family members, West Coast transplants Yiyi Mendoza and Adam Elabd are building out their fermented beverage biz Yesfolk Tonics, brewing probiotic, beyond-organic kombucha and kefir in the basement of former church in Troy.


Alexandra Marvar |


Dec 3, 2019
Music
Spiritual Unity: Sonic Youth Founder Thurston Moore at Colony 12/2
Thurston Moore of Sonic Youth shreds solo at Colony Woodstock on December 2.


Peter Aaron |


Nov 28, 2019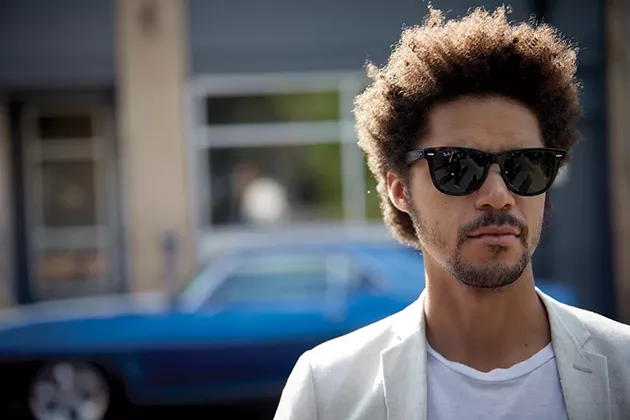 Books & Authors
How to Manage Your Girlfriend's White Guilt: An Excerpt
An excerpt from 'How to Manage Your Girlfriend's White Guilt', the new book by stand-up comedian and Hudson Valley resident Duval George Culpepper.


Duval Culpepper |


Dec 1, 2019