Int'l Guitar Festival to open in HCM City – Life & Style – Vietnam News | Politics, Business, Economy, Society, Life, Sports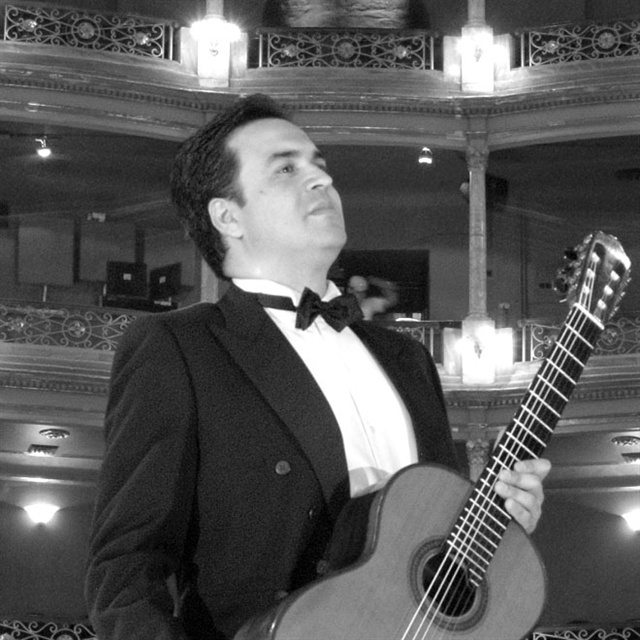 Guitarists Mauricio Diaz of Mexico will perform at the 6th Saigon International Guitar Festival & Competition 2019 in HCM City's Music Conservatory on November 6. — Photo courtesy of the festival's organising board 
HCM CITY — More than 60 Vietnamese and foreign guitarists will play at the 6th Saigon International Guitar Festival & Competition 2019 organised by the HCM City Music Conservatory tonight (November 6).    

Featured Vietnamese artists include Nguyễn Thanh Huy, Huỳnh Bá Thơ and Nguyễn Trí Đoàn. The festival will include five concerts featuring popular pieces.

The event's opening show will feature 40 guitarists from Malaysia, Thailand, the Philippines and Việt Nam.  

Workshops and master classes by talented guitarists will also be included during the festival.

The event's Classical Guitar Contest, organised from November 7 to 11, will attract nearly 100 competitors from countries in Southeast Asia.

The contest includes four categories of Open Category, Junior Category (for competitors aged under 18 years old), Local Category and Guitar Ensemble Category.

The Great Award worth VNĐ200 million (US$8,700) and a guitar worth $9,200 will be presented by Japanese artisan Masaki Sakurai. Masaki will also host a talk about making guitars on November 8.

"I believe our festival will help bring music to audiences and help Vietnamese guitarists improve," said guitarist Nguyễn Thanh Huy, a member of the festival's organising board.

Guitarist Trần Minh Chương, who entered the festival's contest for amateur artists in HCM City in 2017, said: "The Saigon International Guitar Festival & Competition began in 2015 and has become popular among professional and amateur guitarists around the world."

"I hope this year the festival will provide audiences with new music styles and talents," he said.

The five-day festival will take place at the HCM City Music Conservatory's music hall at 112 Nguyễn Du Street in District 1.

Tickets are available at the box office. — VNS