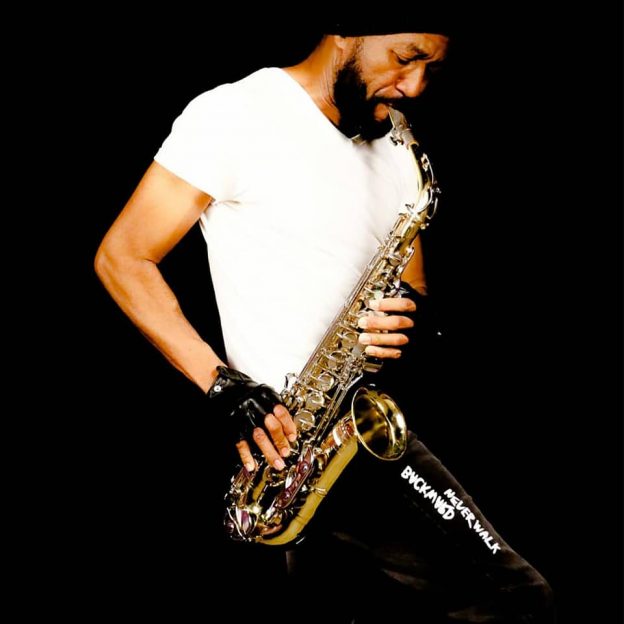 "Coltrane To Montgomery" Available Now 
FOR IMMEDIATE RELEASE 
Atlanta, Georgia – July 8, 2020 – Some genres define a period, like Disco for example. It thrived in the '70s and has since fell by the wayside. Jazz however, while not the mainstream juggernaut like hip hop and rock, still has this timeless appeal that speaks volumes to fans of genuine music. Music created with a purpose; music that has a soul. That is the type of smooth jazz Kenny Nightingale is creating and has delivered once more with his latest single, "Coltrane To Montgomery," available now on all major music and streaming platforms. 
The type of jazz Kenny Nightingale constructs paints pictures of metropolitan elegance from the press of play. Such is the case with his latest 2020 release, "Coltrane To Montgomery." His saxophone ways delight throughout, as do the talents of his fellow musicians. Kenny Nightingale worked alongside two great talents, Michael Osadolo (guitar) and Sankey Bullet (organ/keys). Together they created smooth jazz's favorite new song of the year. 
"I love creating good music that brings the world together to that place that free up the state of mind." – Kenny Nightingale 
Those interested in adding new smooth jazz to their playlists, featuring "Contrane To Montgomery" on their site, or interviewing Kenny Nightingale for their site, podcast, or radio show can reach out via the information provided below. 
To hear "Coltrane To Montgomery" from Kenny Nightingale, please visit: https://soundcloud.com/kenny-nightingale/coltrane-to-montgomery-kenny-nightingale-feat-michael-osadolo-feat-sankey-bullet-1-1-1-1 
###
Contact:
Kenny Nightingale
678-851-9333
[email protected] 
Links:
Official Site: http://www.kennynightingale.com
Breathe Jazz: http://www.breathejazz.com
Facebook: https://www.facebook.com/Kennyjazzgrooves/
Spotify: https://open.spotify.com/album/29HVjko7yzx5GVWEK7khHe