Where there's a will (and a halfway decent internet connection), the music community will find a way.
___
Hosted by Bill Ramsey, the Ode to Otha birthday bash for musician Otha Turner honored Turner's lifetime of music and legacy while featuring local artists singing, virtual style, for Second Harvest Food Bank of Middle Tennessee. Coincidentally, these artists (playing for tips) featured several who hopped on stage at Hop Springs for last year's 89.5 Fest, including Lee Roy Parnell and and Heidi Newfield (harmonica maven Newfield joined in on McClinton's set, in part to play their duet "Blues Is My Business," which is now the single from her forthcoming Americana album The Barfly Sessions). Other artists included Blue Mother Tupelo, Stacy Mitchart, and Etta and Bob Britt. Donations for Second Harvest will of course still be accepted, plus there is an event poster and T-shirt available for purchase.
"This show has an amazing and unique lineup and I was proud to be part of it!" said Newfield, who has been delving out her own at-home streaming sessions dubbed the "Heidaway." "This charity is so special to me . . . they need our help now more than ever."
___
The iconic Grand Ole Opry continues its Saturday night broadcasts (albeit to an empty house) via the radio and locally on WSMV. The lineup for May 30 brought together Opry member and MTSU grad Chris Young, Opry member Chris Janson and Brett Young.
___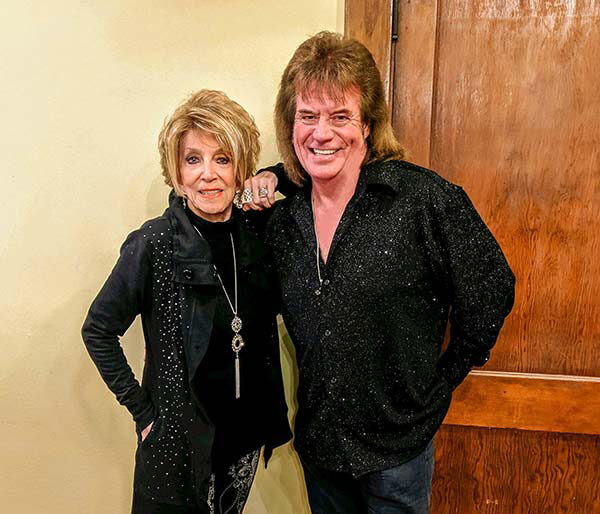 Historically long-running radio show The Ernest Tubb Midnite Jamboree finally got back into the live music mix on May 30 after a long hiatus. Jennifer Herron hosted the comeback episode with Opry legend Jeannie Seely and award-winning studio musician Tim Atwood. Typically taped at the Texas Troubadour Theatre on Music Valley Drive two hours before its "Midnite" showtime moniker, this special-occasion taping remained closed to the public and recorded at the not-so-midnight hour of 2 p.m.
"I'm so happy to have the opportunity to perform this special show. The Midnite Jamboree is a part of our history here in Nashville and I consider it an honor anytime I can carry on the legacy of Ernest Tubb," shared Seely. "As the second-longest-running radio show after the Grand Ole Opry, we appreciate David McCormick continuing this tradition."
___
The Country Music Hall of Fame and Museum remains closed to the public while still providing songwriter sessions for those who want to watch at home. The month of June brings Jessi Alexander, Dierks Bentley, Bob DiPiero, Yola and Steve Wariner to the digital stage. Fun fact: Dierks Bentley's '90s-inspired band Hot Country Knights' back story says they formed in the 'Boro. Of course for Knights purposes, Bentley is known only as Doug Douglason, his alter ego. So you didn't hear that here.
___
Music institutions a little closer to home are letting their love flow like a mountain stream in the world of streaming, too: WMOT took advantage of the doors closed on possibilities for an 89.5 Fest in 2020, turning it into an opportunity to showcase 2019's three-day festivities in all of their raucous roots glory. They replayed performances both on radio and via Facebook and Livestream video. Headliners for the festival included Rodney Crowell, Mandy Barnett, Jason Ringenberg, The McCrary Sisters, Molly Tuttle, The War and Treaty, Lee Roy Parnell and Delbert McClinton.
___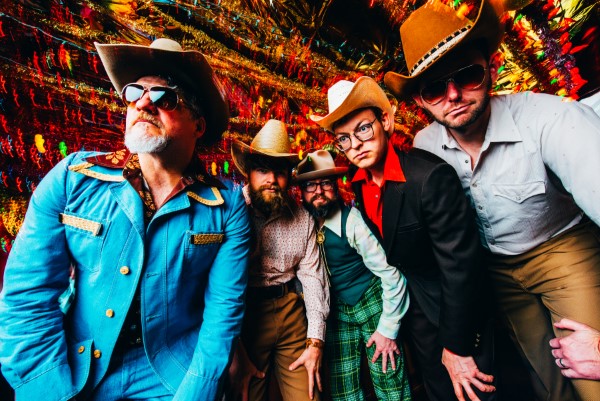 Uncle Dave Macon Days's mission to preserve and grow America's Roots Music brings its first online festival, titled "Virtual Roots Rendezvous Fest," to screens everywhere on June 20 from 12–2 p.m. Hosted live by Opry personality Marcia Campbell and featuring never-before-seen videos and interviews from some of the best in Americana, roots and bluegrass music, the festival will benefit those musicians and artists who have been impacted financially by COVID-19. The Rendezvous is planned to continue with new content once a month throughout the year's end and in the meantime is considering the potential for live, small-group venue performances at various locations. Among the artists signed on thus far are T. Graham Brown, The Cleverlys, Dave Adkins, Ralph Stanley II, Lee Greenwood, and Zach and Maggie. Tune in at rootsrendezvous.com.
___
Over in Maryland, the ever-popular DelFest (a festival cooked up by Del and his extended McCourys) celebration brought in lots of help from its friends too. Throughout the originally scheduled festival weekend, May 21 through May 24, DelFest At Home celebrated musical highlights from DelFests past with names including Marty Stuart, Sam Bush, Yonder Mountain String Band, I'm With Her, Ricky Skaggs, Bela Fleck, Chris Thile and many more. To watch, just visit the DelFest YouTube channel.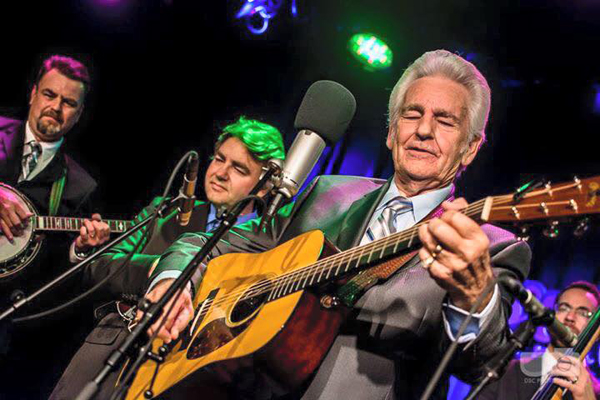 "We've heard from many folks how much it's going to hurt not being at DelFest this Memorial Day weekend, so we hope this helps a little. We're grateful to have a dedicated crew that has captured some great moments of DelFest through the years, and are looking forward to reliving some of these great moments with you ourselves," said Ronnie McCoury of the Del McCoury Band and The Travelin' McCourys.
Don't let anything stop you from kicking up your heels in the comfort of your own home!