Musical Masterworks Opens 29th Season in Old Lyme with Music by Mozart, Ravel & Schumann, Saturday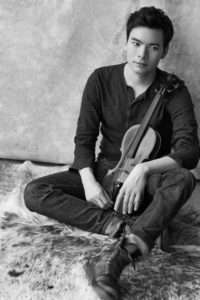 OLD LYME — Musical Masterworks opens its 29th season this weekend on Saturday, Oct. 19, at 5 p.m. and Sunday, Oct. 20 at 3 p.m at the First Congregational Church of Old Lyme.
Pre-concert talks will be given on Saturday at 4 p.m. and Sunday at 2 p.m.
This season, Musical Masterworks celebrates the debut of the acclaimed violinist, Stefan Jackiw, alongside the return of the Swiss-born,  "immensely talented," to quote the New York Times, pianist and beloved Musical Masterworks veteran, Gilles Vonsattel. Jackiw and Vonsattel will open the program with Mozart's Sonata in G Major for Violin and Piano.
Musical Masterworks Artistic Director Edward Arron will then join them for two Piano Trio by respectively Maurice Ravel and Robert Schumann. Ravel's haunting Trio in A Minor will be followed by Schumann's delightful Trio in D Minor.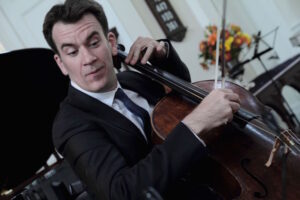 The First Congregational Church of Old Lyme is an acoustically rich venue for chamber music. Arron describes the significance of the series venue for him: "As I enter my 11th season as the curator of this concert series, I am more aware than ever of what a truly unique and deeply meaningful experience we all share in the intimate and exquisite First Congregational Church of Old Lyme."
He continued, "For nearly 30 years, audiences and world-class musicians have delighted in passionate and spirited music-making in this magical setting, and I am gratified that Musical Masterworks remains a distinguished sanctuary for this exceptional art."
Musical Masterworks' season runs Oct. 2019 – May 2020 and includes a celebration of Beethoven's 250th Anniversary in March and May 2020, when concertgoers will have the opportunity to hear the complete cycle of Beethoven's String Quartets.  
To purchase a series subscription ($150.00 each), a mini subscription ($100 each) or individual tickets ($40 adult; $5 student), visit Musical Masterworks at www.musicalmasterworks.org or call 860.434.2252.