Outrage after Aberdeen council bosses dump a dozen musical instruments in skips outside city school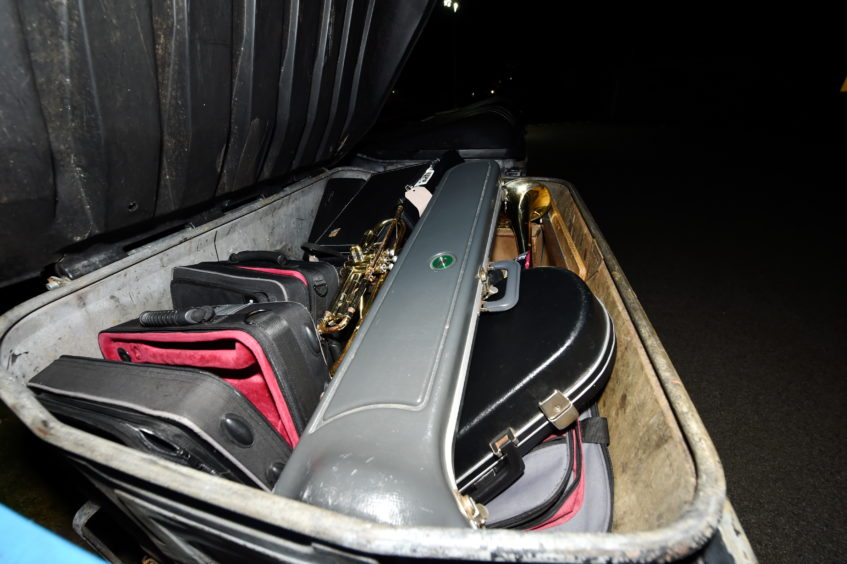 Aberdeen council bosses have been blasted for "recklessly" dumping around a dozen musical instruments in skips outside a city school.
Shocked bypassers spotted three large bins filled with the instruments, including guitars, trumpets and many others still in cases, outside Northfield Academy.
Last night, a council spokesman said that a recent audit report had identified all instruments that were still usable and that, because the last check was years ago, many instruments had to be thrown out and were "unplayable".
But local politicians said that, from photographs they and the Press and Journal has seen, the items had at most "cosmetic" damage and could have been repaired or donated.
One branded the incident an "utter disgrace" when there are families in the city who can't afford to provide instruments to their children.
The row follows growing concerns about music tuition for youngsters in Aberdeen.
In February, amidst a slew of cuts, plans were announced for individual music lessons to rise from £340 a year to £400. The hire charge per instrument per year was hiked up from zero to £85.
© DC Thomson
Picture by Kenny Elrick
There was also a protracted pay row between music tutors and council chiefs last year at the Aberdeen Music Centre.
Last night, opposition Liberal Democrat education spokesman Martin Greig said he would like to see how the council decided the instruments were beyond repair.
He said: "We used to be a world-class centre where music instruction was valued and made widely available.
"This reckless discarding of musical items indicates the dismissive attitude towards music instruction.
"This casual and reckless action of throwing away these items is typical of the cultural philistinism of the current administration.
"Their view is  that music enjoyment deserves to be thrown out with the refuse."
Independent Aberdeen Donside MSP Mark McDonald added:  "If it is the case that these instruments were usable, then it is an utter disgrace that in a community such as Northfield, where some pupils struggle to afford instruments."
A council spokesman said: "Around a dozen musical instruments have been discarded following an inventory undertaken by our music service.
"The instruments were deemed by our expert music instructors to be irreparable, unplayable and unrecyclable".