Attention fans of the royal family! You might just want to start considering a trip to New York City next year, as a new musical all about the life of Princess Diana is set to hit to Broadway in the spring of 2020. It's rather aptly named, Diana, which is nice and to the point, and stars Jeanna de Waal as "The People's Princess" herself.
The show has actually already debuted in California's La Jolla Playhouse during their 2018 – 2019 season, and in an interview with Broadway World, Jeanna described the script as being a "sort of coming of age story".
"The piece is so fantastically written that the arc of her [Princess Diana] finding power in her own voice and her own calling is really in the writing; in the lyrics, and the music, and the dialogue," she continued.
On the topic of music, that's all been created by a powerhouse team including Tony Award-winning writers Joe DiPietro and David Bryan. The costumes include some of Lady Di's most iconic looks, too.
Jeanna de Waal plays Princess Diana
La Jolla Playhouse
The show itself begins in 1981, the same year that Lady Diana's royal wedding to Prince Charles took place. It then follows how her life changes after marriage – and yes, there's a Camilla Parker Bowles character in it too.
The real-life Princess of Wales, who sadly died in a car crash in Paris, would have turned 58 this year on 1 July, and mourners were overwhelmed when Prince William attended a vigil in her honour.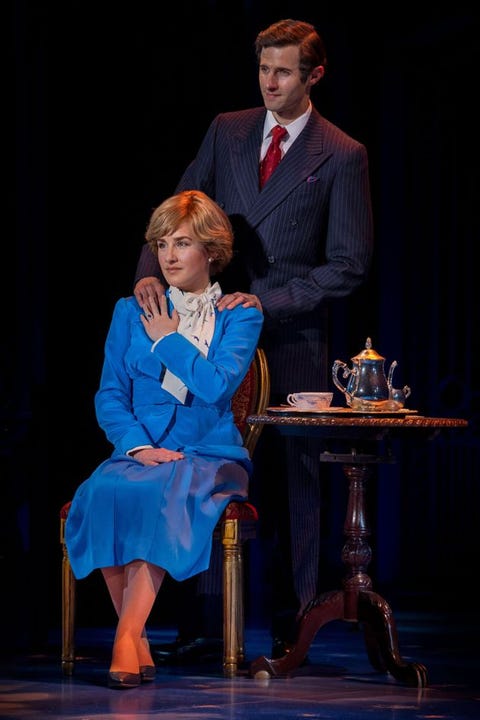 La Jolla Playhouse
There's no word yet as to whether or not the stage production of Diana will be coming to the UK, but for any fans eager to learn more about the Princess, her childhood home is still open for viewing until 31 August.
Follow Jennifer on Instagram