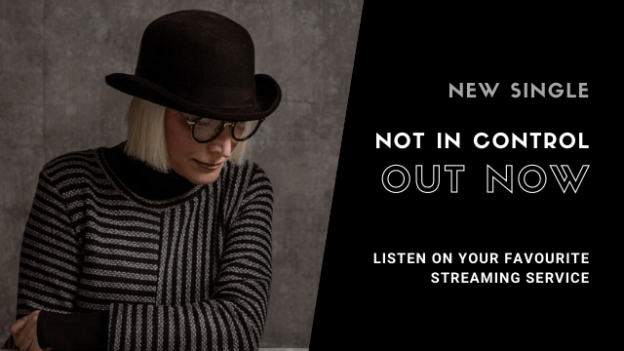 Latest Singles Are Songwriting Masterpieces
Sydney, Australia – October 14, 2020 – Singer/songwriter Skii Harvey demonstrates a lifetime passion for music and her creativity with the release of her latest single. "Not In Control" is inviting listeners to surrender to the music.
"Not In Control" has a jazzy, smooth sound that is rich with mellow beats. Skii's unique voice sings the lyrics with strong, emotional depth. Her songwriting abilities are clearly heard through the words she sings. "Not In Control" is the second single release following on from the earlier release of "So Cruel." These tracks are a prelude for an upcoming album, "Broken," Skii is working on. "Not In Control," along with her prior releases, are available on streaming platforms worldwide.
Skii Harvey began playing music on an old upright piano squeezed onto a porch. Since then, Skii has followed her passion to release amazing music. Skii's talent has led her to the Billboard music awards, the UK Songwriting Awards, Best Song at the Australian Songwriter's Association, Song of the Year, and as a producer's choice in the LA music awards.
To listen to more of her music, or for interested parties to reach out to Skii Harvey for an interview on their site, podcast, or radio show, you can make contact via the information provided below.
https://www.skiiharvey.com/
Contact:
Skii Harvey
[email protected]
Links:
Facebook: https://www.facebook.com/skii8
Instagram: https://www.instagram.com/skiimusic
Twitter: https://twitter.com/skiifoolishgirl
YouTube: https://www.youtube.com/channel/UCRkVMcBR3x0PzUm-4tI1e_A
Soundcloud: https://soundcloud.com/skii-harvey
Spotify: https://open.spotify.com/artist/1VtX5MYab3shU9sempd370