1of3FILE – This April 12, 2018 file photo shows Britney Spears at the 29th annual GLAAD Media Awards in Beverly Hills, Calif. Though Black Out Tuesday was originally organized by the music community, the social media world went dark on Tuesday in support of the Black Lives Matter movement and the many killings of black people around the world that has caused outrage and protests. "I won't be posting on social media and I ask you all to do the same," Britney Spears tweeted. "We should use the time away from our devices to focus on what we can do to make the world a better place a€¦. for ALL of us !!!!!" (Photo by Chris Pizzello/Invision/AP, File)Chris Pizzello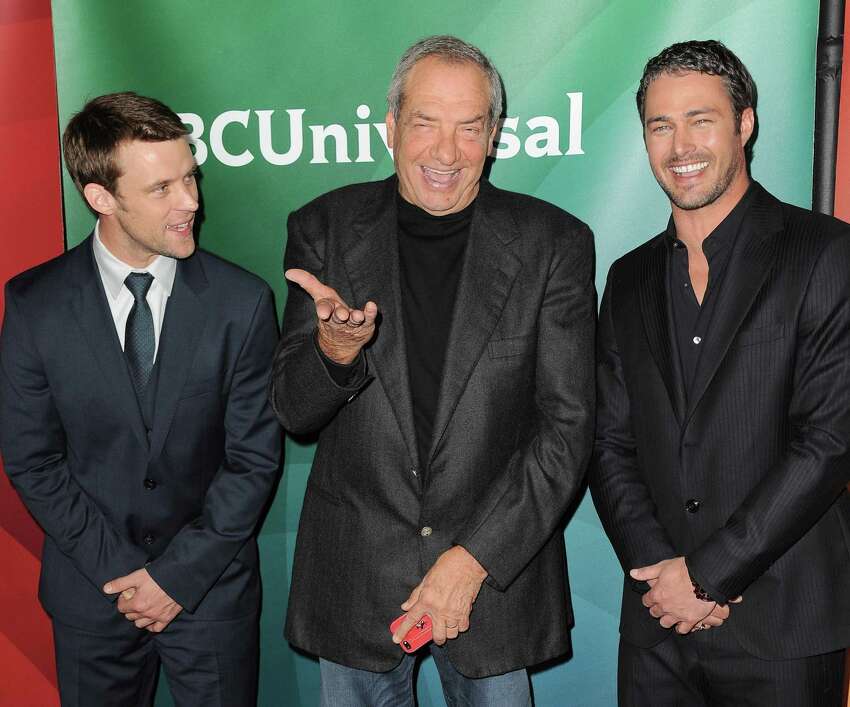 2of3From left, Jesse Spencer, Dick Wolf and Taylor Kinney of NBC's "Chicago Fire" arrive at the 2013 NBCUniversal Summer Press Day at The Langham Huntington Hotel and Spa on Monday, April 22, 2013, in Pasadena, Calif. (Photo by Jordan Strauss/Invision/AP)Jordan Strauss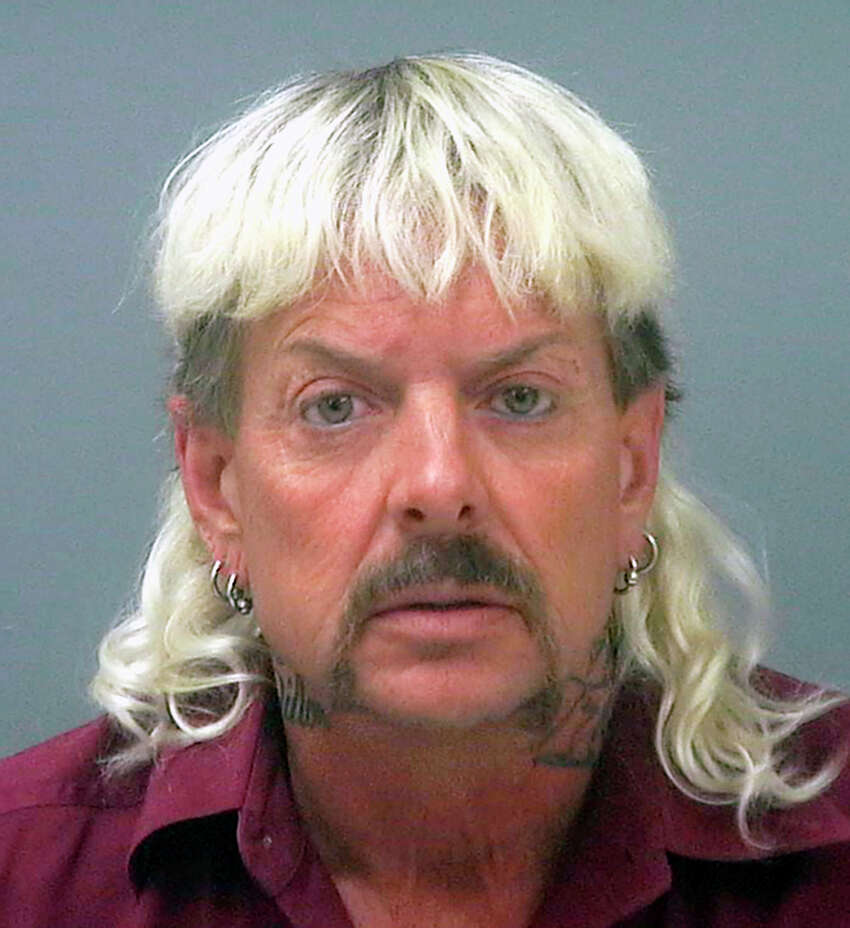 3of3FILE – This undated file photo provided by the Santa Rose County Jail in Milton, Fla., shows Joseph Maldonado-Passage, also known as Joe Exotic. A federal judge in Oklahoma has awarded ownership of the zoo made famous in Netflix's a€œTiger Kinga€ docuseries to Joe Exotic's rival, Carole Baskin. In a ruling Monday, June 1, 2020, U.S. District Judge Scott Palk granted control of the Oklahoma zoo that was previously run by Joseph Maldonado-Passage a€?" also known as Joe Exotic a€?" to Big Cat Rescue Corp. (Santa Rosa County Jail via AP, File)
Though Black Out Tuesday was originally organized by the music community, the social media world also went dark in support of the Black Lives Matter movement, joining voices around the world outraged by the killings of black people in the U.S.
Instagram and Twitter accounts, from top record labels to everyday people, were full of black squares posted in response to the deaths of George Floyd, Ahmaud Arbery and Breonna Taylor.
Most of the captions were blank, though some posted #TheShowMustBePaused, black heart emojis or encouraged people to vote Tuesday as seven states and the District of Columbia hosted the largest slate of presidential primary elections in almost three months.
Rihanna, Alicia Keys, Radiohead, Coldplay, Kelly Rowland and the Beastie Boys were among the celebrities to join Black Out Tuesday on social media.
"I won't be posting on social media and I ask you all to do the same," Britney Spears tweeted. "We should use the time away from our devices to focus on what we can do to make the world a better place … for ALL of us !!!!!"
Spotify blacked out the artwork for several of its popular playlists, including RapCaviar and Today's Top Hits, simply writing "Black lives matter." as its description. The streaming service also put its Black Lives Matter playlist on its front page, featuring songs like James Brown's "Say It Loud — I'm Black and I'm Proud," N.W.A.'s "(Expletive) the Police," Sam Cooke's "A Change Is Gonna Come" and Childish Gambino's "This Is America."
The opening pages of Apple Music and iTunes focused on supporting Black Lives Matter, and SiriusXM said it will be silencing its music channels for three minutes at 3 p.m. in tribute to "all of the countless victims of racism."
Several music releases and events were postponed as a result of Black Out Tuesday. Interscope Geffen A&M Records said it would not release music this week and pushed back releases from MGK, 6lack, Jessie Ware, Smokepurp and others. Chloe x Halle said its sophomore album will come out June 12 instead of Friday, while the group Glass Animals postponed the Tuesday release of its new single "Heat Waves." Instead of being released Wednesday, singer Ashnikko will drop her song "Cry" and its video on June 17.
A benefit for Apollo Theater will take place Thursday instead of Tuesday, and South by Southwest postponed an event planned with Rachael Ray.
— Associated Press
Baskin given control of Joe Exotic's zoo
A federal judge in Oklahoma has awarded ownership of the zoo made famous in Netflix's "Tiger King" docuseries to Joe Exotic's chief rival.
In a ruling Monday, U.S. District Judge Scott Palk granted control of the Oklahoma zoo that was previously run by Joseph Maldonado-Passage — also known as Joe Exotic — to Big Cat Rescue Corp.
The Florida group was founded by Carole Baskin, who also featured prominently in the hit Netflix series. Maldonado-Passage is currently serving a 22-year federal prison term for killing five tigers and plotting to have Baskin killed. Baskin previously sued Maldonado-Passage for trademark and copyright infringements and won a $1 million civil judgment against him. Palk's judgment Monday found that ownership of the zoo was fraudulently transferred to Maldonado-Passage's mother in an attempt to avoid paying the judgment.
The decision said the zoo animals must be removed from the property within 120 days but it does not detail what should happen to them. Maldonado-Passage remains incarcerated in Fort Worth, Texas. In a handwritten letter posted Monday on Twitter, he repeated his plea for a presidential pardon.
— Associated Press
TV writer fired for online posts
A TV writer who has worked on "S.W.A.T." and "Chicago P.D." was fired from an upcoming "Law & Order" spin-off because of online posts about social unrest in Los Angeles.
Craig Gore was dropped from NBC's "Law & Order: Organized Crime" by franchise creator Dick Wolf.
"I will not tolerate this conduct, especially during our hour of national grief. I am terminating Craig Gore immediately," Wolf said in a statement.
In a post circulated on social media Tuesday and captioned "Curfew," Gore is shown holding a firearm. In another post, he wrote that famed Sunset Boulevard was being "looted two blocks from me," and added, "You think I won't light (expletive) up who are trying to (expletive) w/ my property I worked all my life for? Think again."
Christopher Meloni, the former "Law & Order: SVU" star who will head the cast of "Law & Order: Organized Crime," pushed back against online critics that referred to Gore as an executive producer, or showrunner, on the new series.
— Associated Press