Maya Hawke
November 6. While she's popular for her acting roles as Robin in the Netflix series "Stranger Things" and Linda Kasabian in Quentin Tarantino's Once Upon a Time in Hollywood, Maya Hawke—the daughter of Ethan Hawke and Woodstock native Uma Thurman—is also a singer-songwriter. Since 2017 she's been collaborating with Grammy-winning tunesmith Jesse Harris on a forthcoming album, and as a teaser she recently released a debut single featuring the songs "To Love a Boy" and "Stay Open." To further hone her Feist-like musical style on stage, Hawke heads to Colony this month. Will Graefe opens. (Sammy Rae & the Friends groove November 14; Lula Wiles land November 20.) 7pm. $15, $20. Woodstock. Colonywoodstock.com.
@ Colony Woodstock
22 Rock City Road
Woodstock, NY
When: Wed., Nov. 6, 8 p.m.
Price: $15-$20
Music
Grandmaster Flash
click to enlarge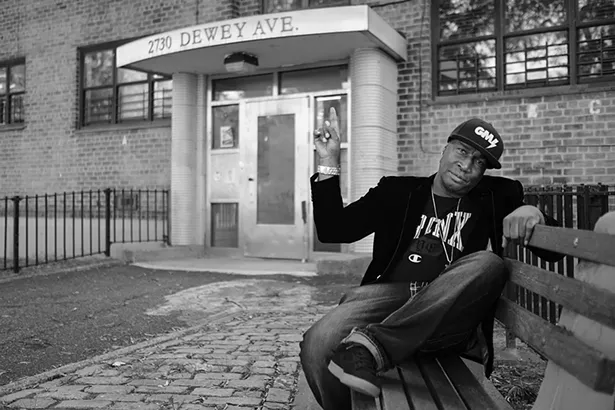 November 8. Scratching, backspinning, punch phrasing—the bedrock elements of hip-hop turntablism—begin in the mid-1970s with Grandmaster Flash, the founding leader of rap pioneers Grandmaster Flash and the Furious Five. While perhaps the most illustrative showcase of the Jamaican-born Bronx DJ's deft, signature cutting technique is 1981's "The Adventures of Grandmaster Flash on the Wheels of Steel," the group's better-known follow-up hits "The Message" (1982) and "White Lines" (1983) are indelible landmarks of modern music. For this UPAC engagement, the Rock and Roll Hall of Fame inductee will present "Hip-Hop: People, Places & Things," an audio-visual history of the artform he helped create. 7pm. $20. Kingston. Bardavon.org.
Yellow Eyes/Flesh Prison/Mtt Lczk
November 9. As you wind down late October's Halloween merriment, how about a devilish dose of black metal with an appetizer of hardcore and noise at the Anchor? Connecticut's Yellow Eyes are making waves in the UK with their brand of dark, prog-flavored sounds, further citing such influences as Estonian choral music and Norweigan folk fiddling in an interview with British metal magazine Kerrang. Flesh Prison is a New York hardcore outfit whose cassette/digital releases sound suitably raw and tough. Local ambient/drone/noise artist Mtt Lczk kicks off this night of mayhem. (Red Beard Wall, Thunderchief, and Shadow Witch reign November 1; Charlotte Jacobs sings November 16.) 9:30pm. $5. Kingston. Theanchorkingston.com.
Patty Griffin
November 12. The list of artists who've recorded folksinger Patty Griffin's affecting and literate songs is staggering: Willie Nelson, Emmylou Harris, Solomon Burke, the Dixie Chicks, Shawn Colvin, and Miranda Lambert are a few. But the Grammy-winning singer-songwriter herself, who broke through with 1996's Living with Ghosts and here headlines Troy Savings Bank Music Hall, is arguably as compelling a performer as any of her songs' other vessels. Her critically exalted, eponymous 10th album, which appeared last March, was recorded in her current home of Austin, Texas with the assistance of producer and long-time collaborator Craig Ross as well as her sometime partner and tourmate Robert Plant on backing vocals. Rose Cousins opens. 7:30pm. $39.50, $49.50. Troy. Troymusichall.org.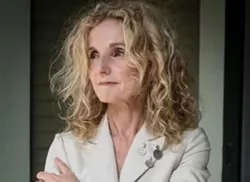 @ Troy Savings Bank Music Hall
When: Tue., Nov. 12, 7:30 p.m.
Price: $39.50/$45.50/$20 studdents
Music
Moon Duo
November 15. A spinoff of guitarist and vocalist Ripley Johnson's other band, psychedelic warlords Wooden Shjips, the Portland, Oregon-based Moon Duo shares many of the former band's spacey influences (e.g., Can, Hawkwind, Silver Apples). Ripley and synth player Sanae Yamada are sometimes joined by a drummer; at the time of this writing it's not clear if they'll be in trio or true-duo mode when they drone their way into BSP for their first time there. One thing is clear, however: This will be an evening of hypnotic, pulsing waves that will carry attendees to the outer edges of the universe. Open up and say, "Om." With Garcia Peoples and Jeffrey Alexander. (Adult Mom and Fresh visit November 7; BSP presents Xlyouris White at the Beverly December 6.) 7pm. $20, $25. Kingston. Bspkingston.com.
Chita Rivera
November 16. Interviewing the legendary Chita Rivera last year ahead of the shows she did at Bard College was a high point for your humble arts editor. This month the Broadway icon returns to the region to give two performances within the cozy quarters of Club Helsinki. For each of these solo shows, the Tony Award-winning dynamo will recreate signature moments from her storied career, including numbers from "West Side Story," "Sweet Charity," "Chicago," "Kiss of the Spider Woman," "Bye, Bye, Birdie," "The Rink," and "The Visit." "Chita Rivera is more than a musical theater star," writes the Associated Press. "She's a force of nature." (Big Sandy & His Fly-Rite Boys alight November 8; Sherry Vine vamps November 17.) 7pm and 9pm. $135. Hudson. Helsinkihudson.com.
@ Club Helsinki
405 Columbia Street
Hudson, NY
When: Sat., Nov. 16, 7 & 9:30 p.m.
Price: $135
Music