Italian conductor to lead concert at HCM City Opera House – Life & Style – Vietnam News | Politics, Business, Economy, Society, Life, Sports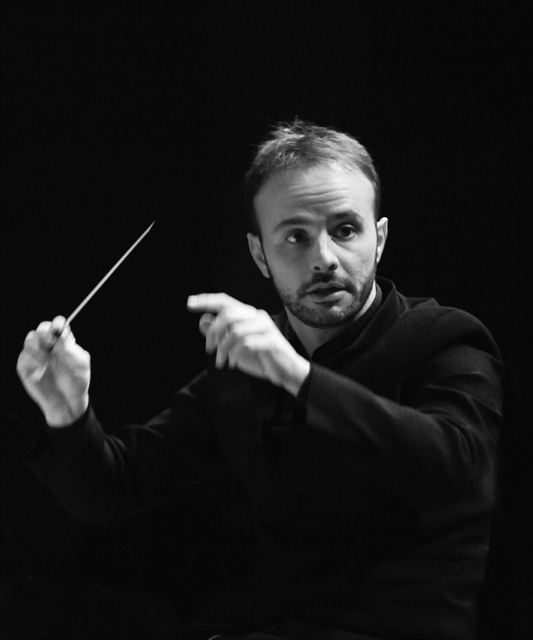 Italian conductor Roberto Fiore will lead the concert featuring Italian music at the HCM City Opera House on October 5. — Photo courtesy of HBSO

HCM CITY — Italian conductor Roberto Fiore will lead a concert featuring Italian music at the HCM City Opera House on October 5.

The event will be co-organised by the HCM City Ballet Symphony Orchestra and Opera (HBSO) and the Consulate General of Italy in HCM City.

The concert will begin with excerpts from operas by great Italian composers, including an overture from Norma by Vincenzo Bellini, prelude from La Traviata (The Fallen Woman) by Giuseppe Verdi, and an intermezzo from Cavalleria Rusticana (Rustic Chivalry) by Pietro Mascagni.

The night will continue with three excerpts from the opera Nabucco (Nebuchadnezzar) by Verdi, including the song Va, pensiero! which is known as chorus of Hebrew slaves.

Nabucco is a four-act opera written in 1841, featuring the Bible story of the ancient Hebrews in exile.

After intermission, the concert will feature the original score from famous Italian films, such as Life is Beautiful, The Mission, Cinema Paradiso, and The Good, the Bad and the Ugly.

The concert will end with traditional Italian songs such as Santa Lucia, La Danza and O sole mio.

Both performances will be arranged by Fiore.

The concert will feature sopranos Phạm Khánh Ngọc and Phạm Thị Duyên Huyên, tenors Phạm Trang and Trần Thành Nam, baritone Đào Mác, and violinist Tăng Thành Nam. HBSO's orchestra and choir will also perform.

Fiore, 37, has degrees in orchestral conducting, composition and audio technology from schools in Italy, Poland and Argentina.

In 2008, he debuted as conductor with Orchestra Sabina in Rome. He was assistant conductor of Massimiliano Caldi and principal conductor of the Polish Baltic Frédéric Chopin Philharmonic.

He was also guest conductor of Orchestra Nuova Cameristica of Milano and the Youth Orchestra Szafrankòw in Poland.

Fiore began his teaching career in 2008 by holding master classes and courses around the world.

He was the principal professor at the Atlantic Coast Academy in Porto, Portugal, and is now associate professor at the Guizhou Normal University (GZNU) in China. He is also principal conductor of both GZNU's Orchestra and Jazz Big Band.

He currently lives and works between China and Europe.

The concert will begin at 8 pm. The Opera House is at No  7 Lam Sơn Square in District 1. Tickets are available at the venue and at www.ticketbox.vn. — VNS