Mead All About It! BR549's Chuck Mead on New Music, Radio Host-ness and Cavernous Close to Home-iness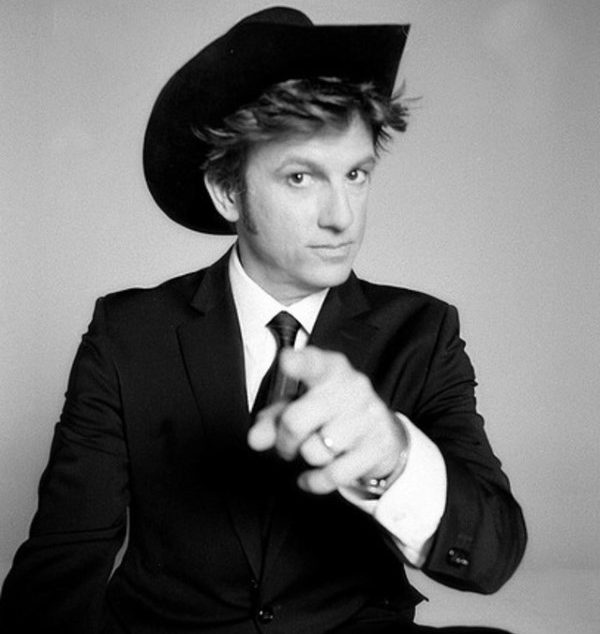 Why don't you find yourself a life that's real?
Too lazy to work . . . too nervous to steal
That is the question posed in BR549's popular song "Too Lazy to Work (Too Nervous to Steal)" but these days that Grammy-nominated band's co-founding singer, songwriter, performer, producer and radio host Chuck Mead is anything but lazy.
"I've gone from the bars of Lower Broadway in Nashville to the Broadway stage," he says.
In 2006 Mead started going solo and in the meantime began to shine as musical director for Million Dollar Quartet, a stage musical about Sun Records and the array of artists it introduced. It ran for eight years in Chicago, then to the bright lights of Broadway and the West End in London plus four and half years of a national tour.
"That's my straight job," he proudly shares of the accomplishment. "I have one troupe now—it's on a Norwegian cruise liner. It's like the Las Vegas version that we did, shortened to an hour and a half so that people can go back and gamble. We switch out casts every six months. Great casts; they sing and play. I help teach them rockabilly."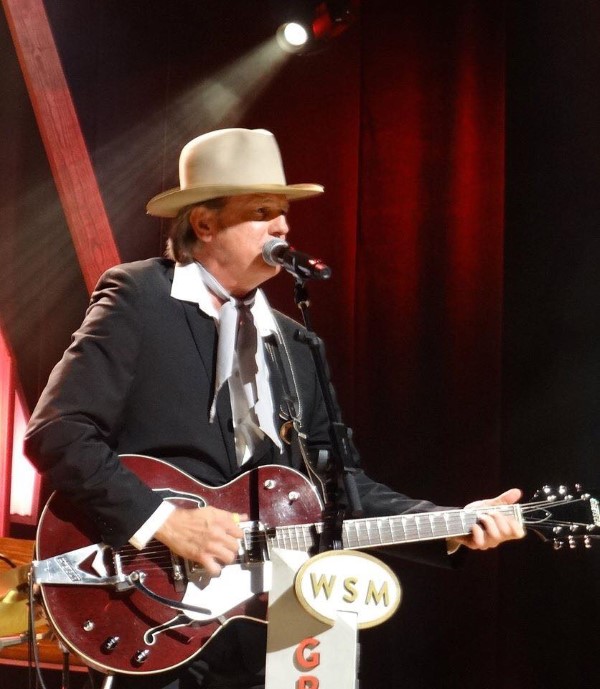 Mead performs onstage at the Opry
TV network CMT actually got in on the good vibes of Million Dollar Quartet's commercial appeal for awhile. It ordered a 2017 scripted series titled Sun Records, based on the musical. Sun Records boasted such names as Billy Gardell as Colonel Tom Parker, Chad Michael Murray as Sam Phillips and Pokey LaFarge as Hank Snow. Mead recreated some of Quartet's music and consulted on production for the project. The show's eight episodes are available to watch on cmt.com. 
"I've been out on the road since basically June for [my new album] Close to Home," says Mead. "It's not a concept record like the last couple were; the songs were written at different times. I just wanted to catch the flavor of the studio there in Memphis . . . tap into Sam Phillips's spirit where anything can happen. See what kind of funk that Memphis could put on them."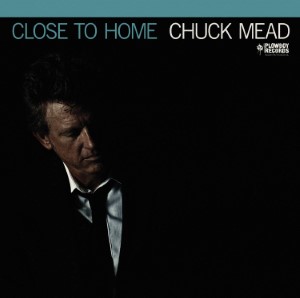 There's not a song on Close to Home that feels out of place, even while the album's thematics and feel may shake a listener all over the place. It's a mixed bag all shook up with fun, telephone wires and would-be stripping (i.e., "Daddy Worked the Pole" and its hook "so mama wouldn't have to"), sweetness ("There's Love Where I Come From") and all sorts of subjects in between. Mead wrote current single "Shake" (which he describes as "kind of swampy, kind of Slim Harpo-y, Creedence-y") with friend Paul Cebar, who also co-wrote the album's "My Baby's Holding It Down."
For the album's release, Mead opted to essentially embark on a tour of Nashville honky-tonks rather than the typical album release party at a such-and-such singular location.
"Everybody has a record now. I'm pretty sure everybody in the whole world has a record," he says. "I just wanted to do something different. I had a residence at Robert's [Western World] for a couple of years. We played almost every night of the week. So I decided I'd try to play five different honky-tonks in a week. We wrapped up that Friday at the Nashville Palace and then on Saturday I played the Grand Ole Opry and then played at Robert's (former home of BR549). It was great, we all slept in our same beds every night, but we were on tour."
WMOT radio streamed the full set of that Nashville Palace show for its Wired In concert series. Hosted by WMOT's Jessie Scott, the night showcased Mead and his Grassy Knoll Boys as well as jump-ins from Smilin' Jay McDowell (who first met Mead at The Boro Bar & Grill) and JD McPherson. Watch it on wmot.org. 
Call his sound Americana, rockabilly, hillbilly, Hee-Hawin', honky-tonk, Western swing—what say you—Mead's all about it. Fresh off the release of his acclaimed Close to Home, on Saturday, Dec. 7, this chuck-of-all trades (and a few friends) is in fact coming close to home and ready to "rock" in concert at The Caverns in Pelham, Tennessee. Presented by Murfreesboro's own WMOT Roots Radio, the Cosmic Honky Tonk Revue promises plenty of rollicking, rolling, and maybe even a come-to-Jesus moment or two.
"Revue" brings Mead, Jason Ringenberg (of Jason and the Scorchers, and better known to the young folk as Farmer Jason) and Jim Lauderdale, plus Mead's band The Grassy Knoll Boys backing the bunch to pack a punch in planting some roots in the cave. "Cosmic" to describe it is shiningly fitting, especially considering Mead's first single off of Close was the growling attention-getter "Big Bear in the Sky."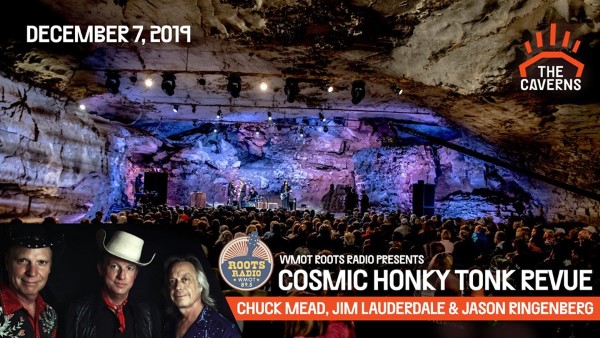 "I have my dial set to WMOT (when it's not 650); that's one of my presets. They have everything. It's an honor to be there with both of those guys," Mead says of Lauderdale and Ringenberg. "For these shows we really wanted to mix it up, to where there was some kind of logic, but there didn't have to be—except for my band backing everybody up. We do stuff together and we do stuff separate. I have the utmost respect for both of them. And Jim Lauderdale is arguably one of the greatest writers of the 20th century, plus an incredible singer too. I have to watch my back when it comes to Lauderdale and I have to watch my equipment when it comes to Jason," he laughs. "He'll step all over my pedalboard when he's up there rocking. But who wants Jason to hold back? Not me. I think it's interesting for the crowd to see too. It's not something you see every day. It's inspiring, it's funny. Get onboard the Cosmic Honky Tonk Revue!"
For sure, this crowd-pleasing musical alignment is written in the stars, even though it's underground.
Speaking of pleasing, let's get down to the real nitty-gritty. It's time to talk creepy. Mead does a lot of talking to fellow artists as host of his own radio show Face the Music, which airs on Nashville's 650-AM WSM. But one much-anticipated segment of that show is called "Creepy or Sexy" and it's a segment that does plenty of sweet talking of its own. Listeners can call in or take to Facebook to vote on whether or not they think a certain choice classic or vintage tune crosses the creepiness line. The subjects change for each show and have included recordings from artists Conway Twitty, Bobbie Gentry and Whisperin' Bill Anderson (perhaps a bit too whisper-y. . .?).
"I have a face for radio," says Mead with a laugh.  "Creepy or Sexy," he says, was an idea he got from his wife [who received her graduate degree from MTSU]. "She and some other co-workers used to play a game called that, so I'm like, 'Yeah, I think I should just steal that from you.' I'm still looking for songs for it."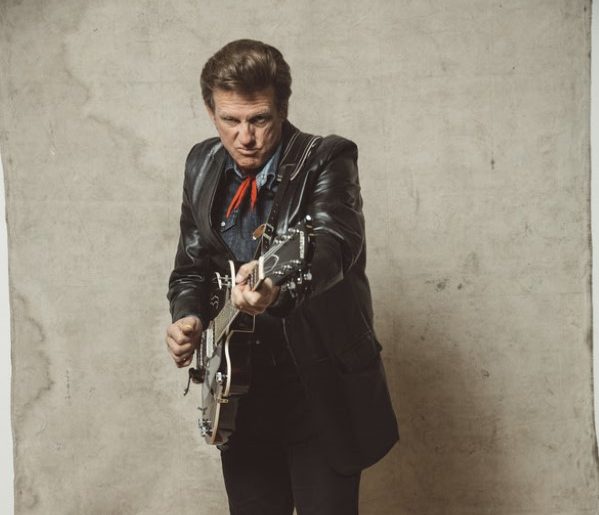 Chuck Mead; photo by Joshua Black Wilkins / Conqueroo
Airing 6–7 p.m. the second Friday of each month, leading into the Friday Night Opry, Face the Music is sponsored by Mead's longtime honky-tonk home Robert's Western World and guests so far have included Carlene Carter, Ketch Secor of Old Crow Medicine Show and Mead's "Cosmic Revue" cohorts Jim Lauderdale and Jason Ringenberg. Most recently he stirred things up dishing with Americana darling Elizabeth Cook. December's guest is JD McPherson. Previous airings are still available for listening via SoundCloud. Mead also narrates a podcast called Building Nashville which is available on various podcast services.
A final fun tidbit: when asked if the L.L. Bean catalog mention in "Too Lazy" sprouted any brand sponsorship from that company, Mead laughed and said "No, but we did get a Jack Daniel's sponsorship."
For tickets to Cosmic Honky Tonk Revue, Dec. 7, at the Caverns visit The Caverns's page on Facebook or etix.com. Several ticket options and packages (including overnight stays) are available.