Mugabe's High Profile Dummy Burial Service Shaping Up At The National Stadium Followed By All Night Music Gala – Video
Crowds have begun swelling at the giant National Stadium in Harare for a burial service of the late former President Robert Mugabe who will only be buried at the National Heroes Acre probably thirty days after the service.
Watch video downloading below of former Vice President to Mugabe Phelekezela Mphoko arrive at the stadium:
More than 10 African leaders and several former presidents are expected to attend the ceremony at the 60,000-capacity stadium.
Mugabe's Casket.
The former leader's burial has been delayed for at least a month until a special mausoleum can be built for his remains.
The service will in-house the viewing of the body of Mr Mugabe, who died last week in Singapore aged 95.
The occasion comes following the announcement by the Mugabe family and President Emmerson Mnangagwa that his burial will be postponed until a new edifice for his body can be constructed at the national Heroes' Acre monument.
ZimEye.com will bring you a live coverage of the events that are expected to start shortly at the stadium. President Emmerson Mnangagwa is expected to give a keynote address with some heads of state who were very close to Mugabe also giving some solidarity speeches.
Meanwhile, the ZANU PF Youth League has organised an all day and night musical gala which will feature scores of musicians at the stadium in memory of Mugabe.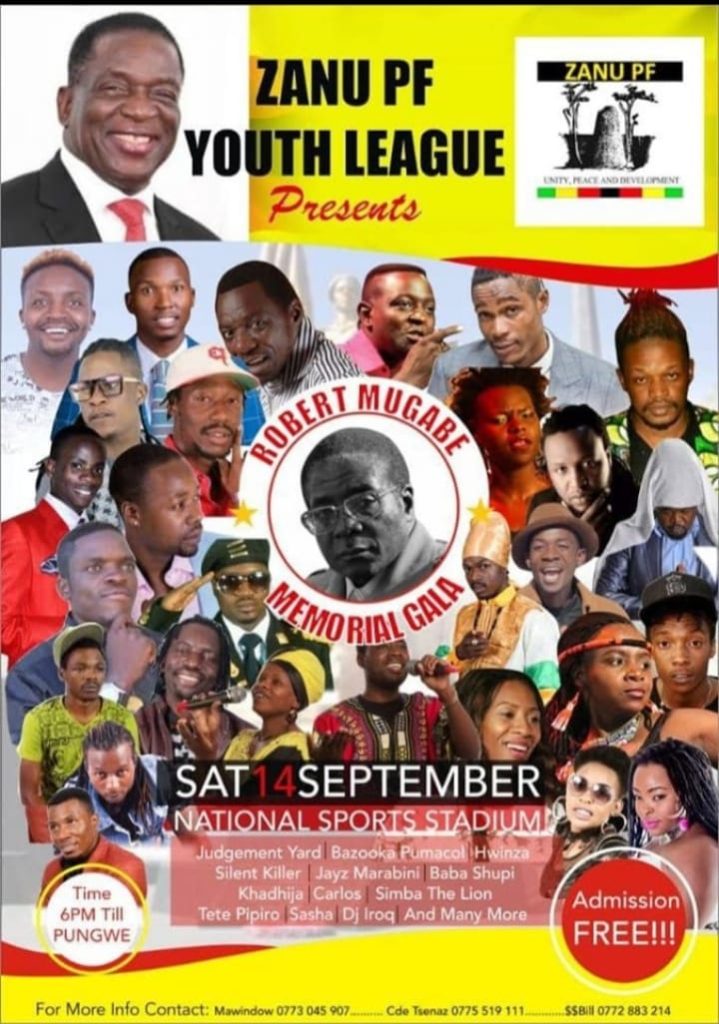 If our services have assisted you, our work would be much more secure with your help – For as little as £5, you can support ZimEye – and it only takes a minute.